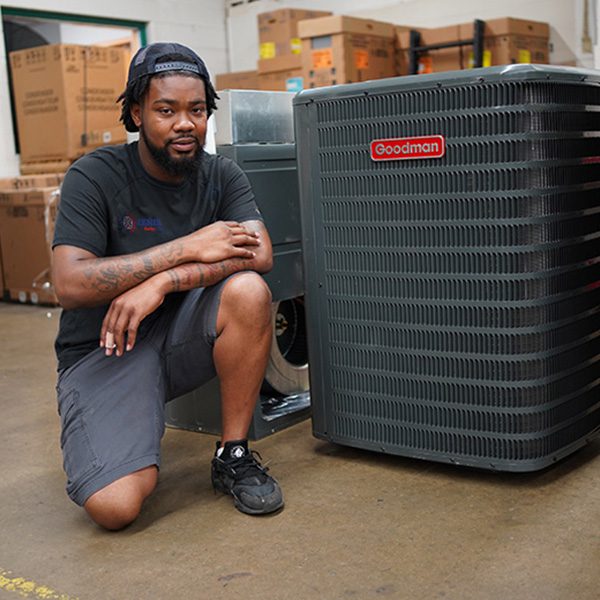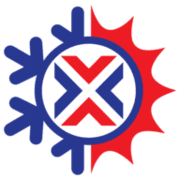 $0 Instant Online Estimate
Free Online Estiamte!
Get An Instant Online Estimate Free Today!
Your friendly air conditioning installation and air conditioner professionals here at Xenia Heating & Air make the whole process of buying a new home cooling system fast, painless and as easy as a cool breeze! When you need an estimate for a new central air conditioner, we send you the absolute best in the business at the absolute best possible prices! Need an estimate on a new A/C? No worries! 
Our NATE-certified HVAC technicians can come right away. We come to your home fully stocked and loaded. If you need to install a new residential air conditioning system, we guarantee your complete satisfaction above all else, across the board. We stop at nothing to make sure you enjoy superior comfort at the most competitive prices in the region with the best new HVAC equipment on the market.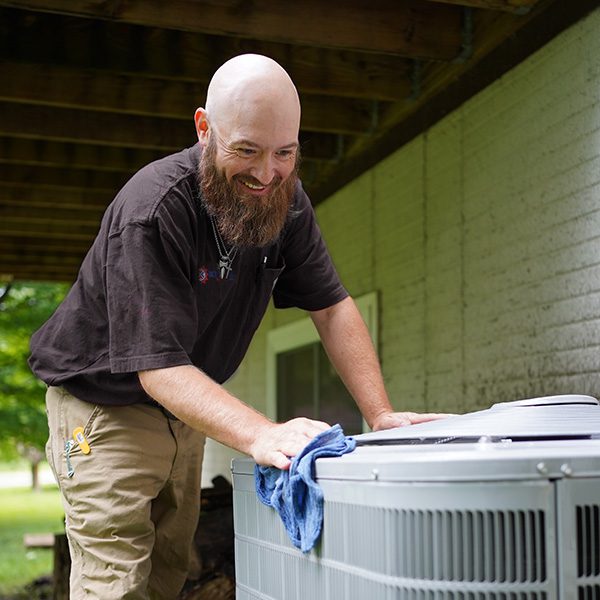 AC Installation Services in Xenia & Dayton, Ohio
At Xenia Heating & Air, we make the whole air conditioner replacement and central air conditioning installation process quick, easy and affordable. We believe buying new home comfort systems should be as easy as a cool breeze for homeowners. We strive to put the utmost "care" in all air care products and services we provide. Plus, we don't stop there. We guarantee your satisfaction (as our amazing customer) and offer warranty coverage and a workmanship guarantee you simply won't find anywhere else. Whenever we install a new air conditioning system, we make the entire process an extremely positive experience — from the time you first reach out to us until the time when we leave your cooled home with your new centralized air conditioner working properly and running intact as it should. We are a proud member of the Five Star Family. Because we are a part of the Five Star Brand, we also have plumbers and electricians on staff to customize all your home service needs (in addition to heating and cooling) in one place. We believe keeping your home comfortable should be as easy as a breeze.
Knowing When it's Time to Replace Your Air Conditioner
In our busy world, timing is everything. Because of this, when the time comes to replace your old or outdated air conditioner arrives, you need someone who doesn't keep you waiting! Our home cooling heroes here at Xenia Heating & Air are always standing by for this reason. If you need to know what to look for to determine whether your air conditioner might need replace, read the following:
Your Unit Isn't Cooling Your Home Well
Your central air conditioning system should be cooling your entire home. If your air conditioner isn't keeping your home cool as well as you need it to, you should know you have a major problem with your equipment that needs to be checked and probably addressed. There might be low levels of refrigerant or A/C coolant. You might have a problem with your A/C compressor or another part somewhere. There is a wide variety of things that could be happening. Nevertheless, whatever is happening, we encourage you not to wait. We encourage you not to let it get worse or sweat having to call our experts over. Upgrading an outdated A/C could end up saving you time and money in addition to giving you all the cool air you could need. 
You A/C was Installed More than 10 to 15 years ago
The average lifespan of a residential air conditioner is usually somewhere between 10 and 15 years. If your air conditioner is older than 15 years old, you should know you've enjoyed a good return on your investment. You should probably cut your losses. Experts recommend homeowners replace their air conditioners around this time if they have any sort of problems. When they do, a lot of homeowners are surprised to learn their newer A/C system is much less efficient and costs less each month to run. 
When it comes to any sort of HVAC system, airflow is essential. If you've noticed your air conditioner isn't pushing out the air it should, or if your airflow seems compromised, it could lead to a wide range of other problems. Poor airflow is often caused by issues inside the central air conditioner. You can opt to have one of our A/C experts take care of the repairs. However, if the repairs needed are extensive and expensive and you have an older unit, you could also opt to have it replaced. We suggest being proactive because the problem is only going to continue getting worse. It's going to end up costing you more money. You will have to replace your A/C sooner or later. It's best to get this done in a timely manner. We believe your money is best invested in a new high-efficiency air conditioner. 
Moisture Around the Equipment or Leakage
While some condensation is normal, excess condensation and leakage around an air conditioning system can be an indication of a much more serious problem. If you have an A/C refrigerant leak or you're seeing water pooling around your HVAC equipment, you may have a more serious problem that needs to be addressed by a professional right away. Refrigerant leakage can become a major health hazard. Water pooling or water leakage around equipment can also cause serious damage to the floors in your home or your furniture. Water leakage can also lead to mold problems. Mold is a serious health hazard. 

We're Your Local Amana Brand Dealer in Xenia, OH
Xenia Heating & Air is proud to be your local Authorized Amana Brand Dealer here in the Greater Greene County and Miami Valley Ohio area. We are honored to partner with a trusted name in the HVAC industry and look forward to selling and installing these high-quality home comfort systems at the most competitive prices in the local market with customer satisfaction guaranteed. Becoming an Authorized Amana Brand Dealer comes with the Amana Advantage. The Amana Advantage includes a variety of benefits we pass on to customers, such as amazing warranty coverage, HVAC finance options, maintenance programs, and more.