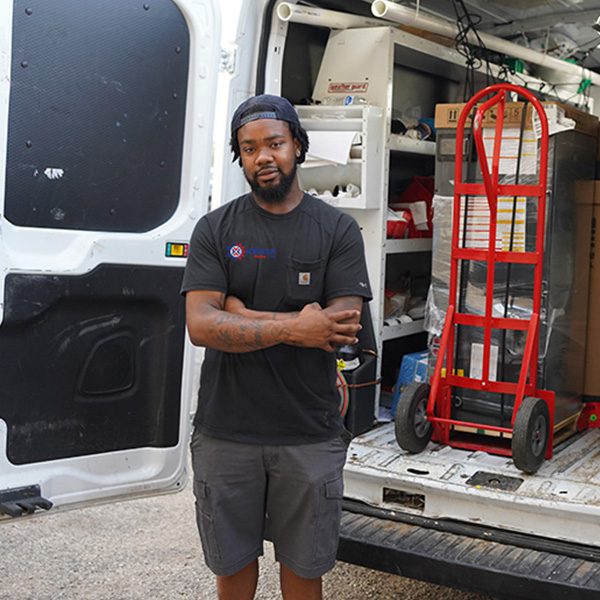 You're busy, and you have a lot going on. You just want to get your heat pump replaced, and then you can focus on the rest of your life. That's why we provide an instant online heat pump replacement replacement estimate, so you can get this taken care of right now!
We'll help you find the right heat pump for your home—and we'll make it easy to get the installation done fast. So no matter how busy you are, or what else is going on in your life, we make it easy for you to get the job done!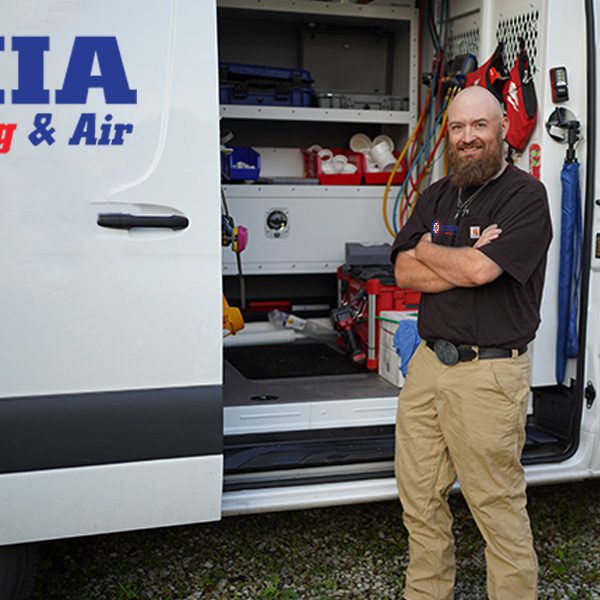 Heat Pump Installation Services in Xenia, Ohio
Nevertheless, how well your heat pump performs and how long it stays in commission is going to depend on how well the equipment was installed in the first place. One of the main benefits of having a reliable heat pump, in addition to being better for the environment, is the reduction in heating and cooling costs. If a heat pump handyman or cheap heat pump installer doesn't perform the initial installation by the book and precisely, homeowners won't get the energy savings they were looking for.
For the utmost precise heat pump installation and heat pump replacement services in the Greater Dayton and Greater Cincinnati Ohio areas, you need the best local HVAC contractor nearby who offers the best heat pump services at the best prices. If you're looking for the best heating and cooling company in the Miami Valley area, you should ask Xenia Heating & Air. Replacing any type of HVAC system is major work and the decision is an extremely important one. Homeowners who choose Xenia Heating & Air never regret doing so. We stand behind all of our work, including every single job, no matter how big or small, with a comprehensive 100% customer satisfaction guarantee you can take to the bank.
Knowing When to Replace Your Heat Pump?
Once a residential heat pump has been in commission for more than a few years, it's normal for minor issues to crop up. Sometimes, heat pump problems can catch you by surprise. Everything had been working fine. Then there's an issue. Common heat pump problems include unusual odors and strange new sounds. If your heat pump is blowing cool air out during the winter, it's a sign of a problem. Additionally, if you have a heat pump blowing hot air during the summer, when it's supposed to be cool, it is another sign of a major problem. To determine whether it's time to replace your heat pump, we recommend checking the four factors below. These options include your heat pump's SEER (Seasonal Energy Efficiency Ratings), the costs for repairs, the equipment's service lifespan, and the estimated cost for replacement. 
Heat Pump Replacement Cost
Cost comes first. If you look at the overall cost to replace your residential heat pump, it will vary from $5,000 to $7,000 or more depending on the brand, model, and company installing it. Keep in mind that investing in a new energy-efficient heat pump will help reduce your monthly utility costs. Also keep in mind that heat pumps need to be installed by a qualified, reputable professional in order to enjoy all the benefits we purchase them for. If you have it installed by a trusted professional (like Xenia Heating & Air) who knows what they're doing, you're in good hands. We have the latest heat pumps on the market at the best prices. Our heat pumps provide superior airflow and superior home comfort in addition to energy savings across the board.
Unlike other heating and/or cooling systems, heat pumps provide both heating and air conditioning. Because they're used in the winter and summer, heat pumps typically only last for 15 years or so. Because of this, we suggest around the 12-year mark we begin planning for replacement. This is when a heat pump's efficiency begins to decline. After this point, although it might be possible to repair an older heat pump, you have to keep in mind it will only continue getting worse. As it gets worse it will continue using more and more energy to stay as effective. This causes heating and cooling costs to increase. 
Heat pumps have an average lifespan of about 10 to 15 years. How long your heat pump actually lasts depends on several factors. The biggest factor is the frequency of seasonal maintenance. We recommend you don't repair any heat pumps older than 12 years old for this reason. This is around the time you will want to have it replaced. Although you could restore the operation of the system, it's only a matter of time before something else needs repaired again. Considering your heat pump's lifespan can help you avoid trying to repair something you already know is outdated and on its last leg. Don't waste your money buying an outdated HVAC system. If you have a heat pump and it's older than 15 years old, you got a decent return on your investment. We recommend calling Xenia Heating & Air to invest in a new heat pump. It will pay off in the long run. 
Another essential factor to consider is the SEER rating (Seasonal Energy Efficiency Ratings) of your heat pumps. These ratings gauge the efficiency of a heat pump throughout the wintertime and summertime. To calculate your unit's SEER rating, look at the production of cool air during the summer and compare it to the total amount of electricity it consumes in total Watt-Hours. The average SEER rating of a new heat pump varies from 13 to 25. If you want to know what your heat pump's SEER ratings is, look at the label on the side of the unit.
Homeowners who like the idea of minimizing their impact on the environment while (at the same time) saving on their heating and cooling bills should think about having a heat pump installed, if they haven't already. Heat pumps are a great alternative to the traditional HVAC system, which is a dual system. Heat pumps work year-round to keep you cool during the summer and warm during winter.  
Although heat pumps look very much like a centralized air conditioner by the house, they offer much more. Heat pumps also provide a certain degree of heat during the winter and use a secondary furnace or air handler. Using refrigerants, heat pumps transfer heat. They have a reversing valve that enables the homeowner to switch back and forth between heating and air conditioning. Because they transfer heat, they help you reduce your carbon footprint and your impact on the environment. Mother Nature will thank you because heat pumps don't burn fossil fuels. 
If you're in the market for a new heat pump and would like to learn more about what it might cost to have one installed in your Miami Valley area home, we can give you a free estimate and even provide a free in-home consultation on affordable heat pump installation and cheap heat pump replacement services.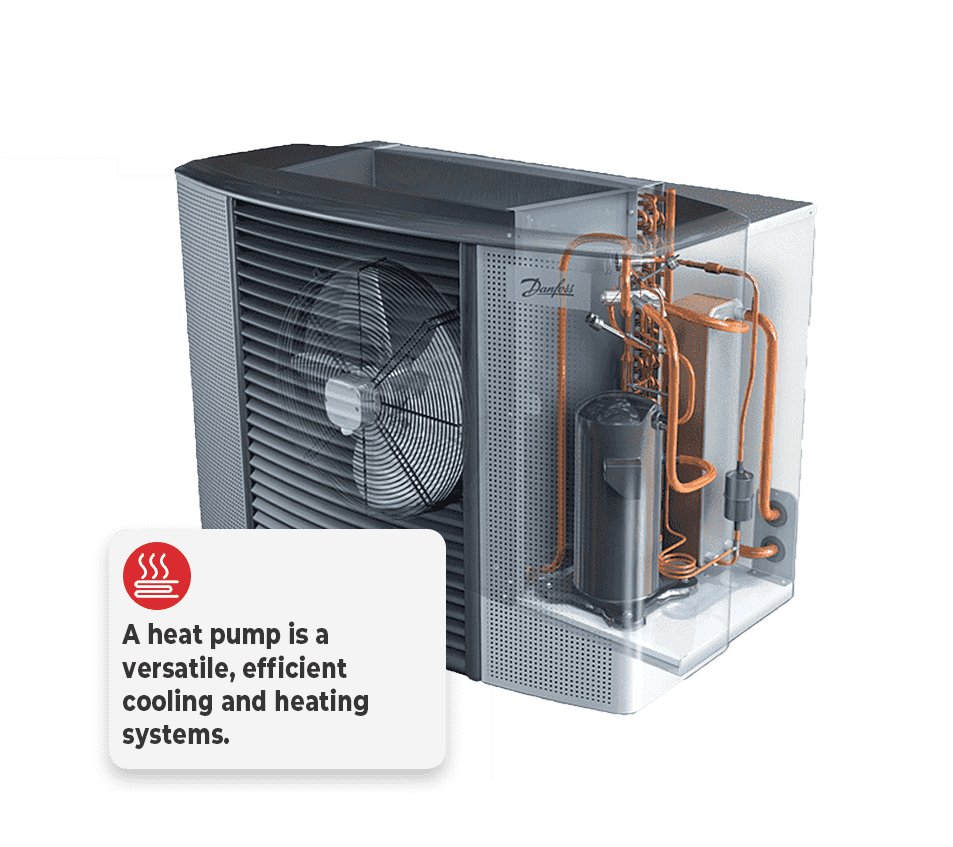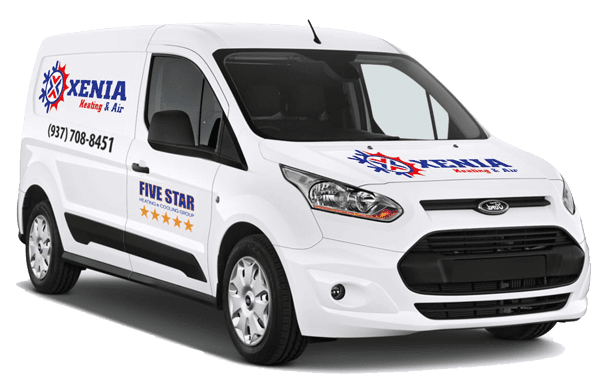 Get a Free Estimate on Heat Pump Installation Today!
Xenia Heating & Air offers the best prices on the best heat pumps available on the market. We stand behind every single job we do with the best warranty coverage and workmanship guarantee on the market as well. We are a proud member of the Five Star Family. As a proud part of the Five Star Brand, we at Xenia Heating & Air truly care about your home comfort and air. We also have licensed electricians and master plumbers on staff. We are dedicated to making your home, and our communities, better places to live and work. We offer a Best Prices Guaranteed on all the heating and cooling industry's best home comfort equipment. We are also an Authorized Amana Dealer in the Miami Valley. We offer best heat pumps available on the market and every heat pump installation we perform is backed in writing with warranty coverage you also won't find anywhere else.