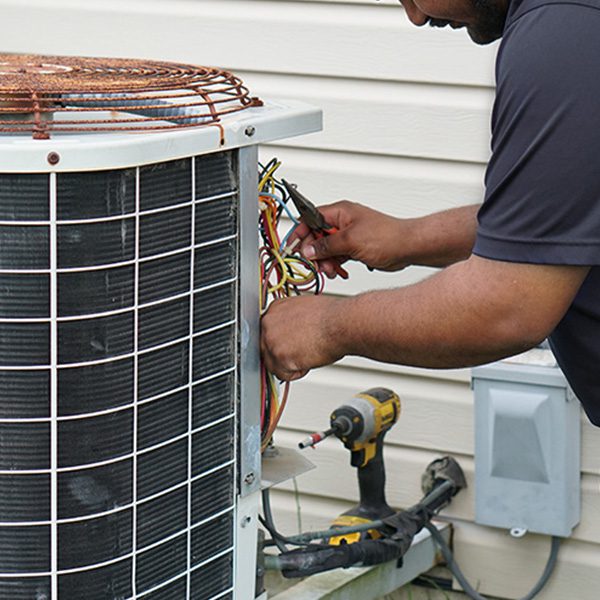 Schedule Your Heat Pump Tune-Up & Maintenance Today!
Having one of our licensed HVAC technicians come over to your Miami Valley Ohio area home and perform a cheap heat pump tune-up is essential. You need to have this done at least once each year. Our heating and cooling tune-ups improve the performance of your hard-working heat pump and related HVAC equipment with ease. We also help you reduce its overall energy consumption and prolong the operating lifespan of the system overall. Needless to say, this essential maintenance service we provide helps area homeowners avoid unforeseen breakdowns and other problems. Additionally, heat pump tune-ups help area homeowners avoid unexpected heat pump repairs later on down the road. Trust us when we say your home comfort is in good hands with Xenia Heating & Air! We put all the "care" in home comfort and air care.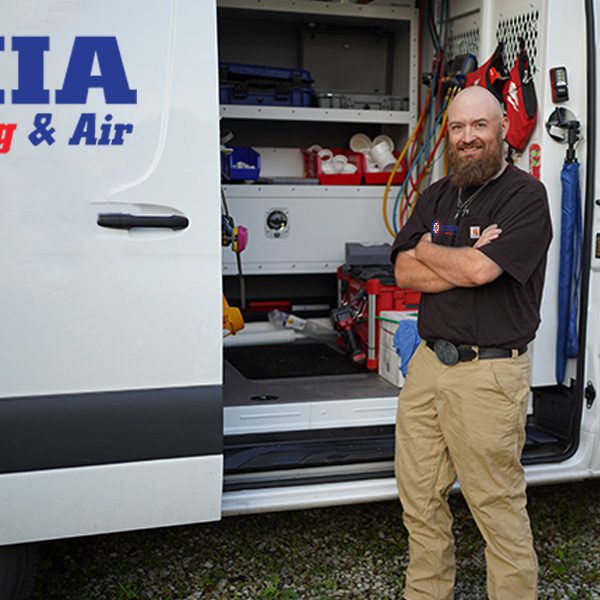 Quality Heat Pump Maintenance Services in Xenia
Add this to the increase in heating and cooling costs caused by inefficiencies and you'll see why we recommend maintenance so much. If you own a heat pump in your Miami Valley Ohio area home, you should have one of our local HVAC technicians we have on call here in Xenia and throughout the Greater Dayton area come over to your home and perform fast and affordable maintenance services at least one time each year. Some people suggest having us come twice each year. However, your heat pump's warranty will remain valid and active with just a single annual visit. Our NATE-certified heat pump experts at Xenia Heating & Air are skilled and adept at all types of heat pumps. We are local, family-owned and fully insured. We also offer heat pump maintenance plans and other home service maintenance plans to keep your home comfortable and keep everything working the way you need it to so you can sit back, relax and enjoy your home without all the hassle of trying to DIY something or hiring a local handyman who doesn't specialize in these highly skilled areas like we do. Call us today at (937) 708-8451.
4 Benefits of Heat Pump Maintenance
Decreases Likelihood of a Breakdown
An unexpected breakdown is the last thing a homeowner wants to experience once summer is in full swing here in the Miami Valley area. No one wants to sweat the summer heat because they failed to have their heat pump serviced. Preventative maintenance is essential for this reason. It helps decrease the chances of an unexpected breakdown. Tune-ups are essential for all types of HVAC equipment. Your heat pump needs attention and professional care no different than a vehicle. We perform a professional inspection and if we find something needing servicing or repairs, we perform the necessary repair work while we are there. We clean and adjust essential components in the system needing adjustment. We test the heat pump's blower motor and electrical connections. We check all the safety panels and much more. Our maintenance services ensure any potential problems are prevented prior to heating and cooling season.
Maintains Equipment Warranty
Your heat pump comes with a warranty. This factory warranty is something you should take very seriously. Warranties have fine print details and things you need to do to keep them active and valid. Heat pump warranties say maintenance needs to be performed about once every year. Only state-licensed HVAC technicians should perform this service. Maintenance protects both you and your heat pump's equipment. Having a trained professional like Xenia Heating & Air perform your preventative maintenance also helps you keep your warranty valid. You will be protected and covered if a part goes bad or goes defective or if there is some sort of equipment problem or malfunction.
Prolongs Life of Heat Pump
Regular maintenance makes your heat pump last as long as possible. Wear and tear usually occur because the heat pump runs throughout the summer and the winter. Without regular maintenance, minor problems can develop into major ones if not addressed; this can shorten the HVAC unit's lifespan. Sometimes, it can even put comfort level at risk in addition to safety. Annual maintenance (at least one visit each year) helps us identify any issues developing and repair these things early on. Heat pump maintenance also keeps everything running the way it is designed to, which is one of the reasons why manufacturers require annual maintenance. Maintenance keeps warranties valid and that's mainly because these companies want their products to last as long as possible.
Improved Home Health and Comfort
A heat pump's performance can have a big impact on your health and indoor comfort. Without regular preventative maintenance from a qualified expert like Xenia Heating & Air, you could put everyone's safety at high risk. Heat pumps can become safety hazards if they emit gas or if you develop a crack in the wrong place. Fire hazards can also develop because of short-circuiting in the unit's electrical work. By having regular seasonal maintenance performed by friendly professional like Xenia Heating & Air, all these issues get addressed ahead of time, leaving your home more comfortable and safer.

We're Your Local Amana Brand Dealer in Xenia, OH
Xenia Heating & Air is proud to be your local Authorized Amana Brand Dealer here in the Greater Greene County and Miami Valley Ohio area. We are honored to partner with a trusted name in the HVAC industry and look forward to selling and installing these high-quality home comfort systems at the most competitive prices in the local market with customer satisfaction guaranteed. Becoming an Authorized Amana Brand Dealer comes with the Amana Advantage. The Amana Advantage includes a variety of benefits we pass on to customers, such as amazing warranty coverage, HVAC finance options, maintenance programs, and more.