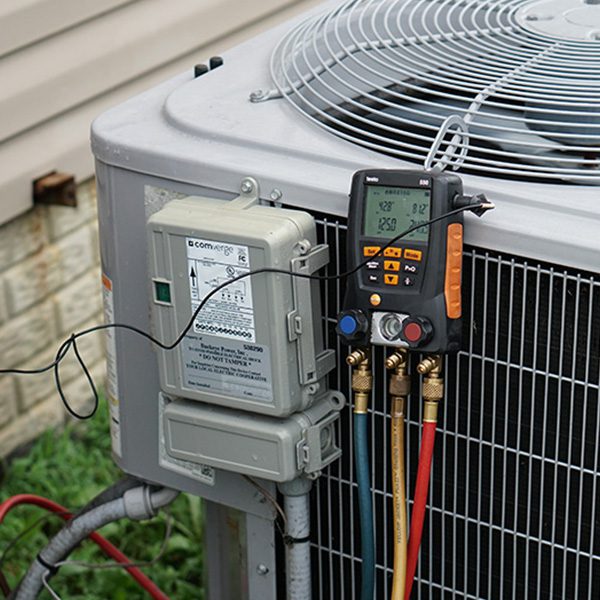 Affordable Heat Pump Diagnostics Throughout Xenia and Greater Dayton
If you've been having problems with your heat pump and you need help figuring out what the cause of the problem might be, you need a licensed HVAC technician who can come over and perform professional heat pump diagnostic services in the fastest and most affordable manner possible. Heat pump diagnostics can help you pinpoint your problem precisely without any sort of guesswork.  
We at Xenia Heating & Air offer low-cost heat pump diagnostics in Xenia and throughout the Greater Dayton. Using the latest tools and technology available in the HVAC industry, we can send you the most professional heating and cooling technicians who are highly trained, friendly, and fully insured. 
Top 4 Signs You Need Heat Pump Repair
Are you having issues with a heat pump in Xenia, Greater Dayton, Greater Cincinnati or surrounding areas? There are several signs to check for that can help you determine when a heat pump needs professional repairs performed by an expert like Xenia Heating & Air. Those signs include the following:
Airflow is so vital when it comes to any sort of heating and/or cooling equipment. If you have poor airflow, it's going to be hard on your heat pump's equipment. Eventually, airflow problems can cause the system to overheat and to break down. If you consider the cost of heat pump installation and heat pump replacement, you probably understand why we emphasize airflow and keep an eye on it and check your air filters frequently. If you're having air flow problems with your heat pump, you should call Xenia Heating & Air right away before the problem escalates.
If your heat pump is working the way you need it to, it should be running a defrost cycle to prevent heavy frost formation and ice throughout the wintertime. If your heat pump's defrost cycle isn't working properly or you start to notice ice or frost on the outdoor unit, it is a problem. If you're seeing ice or heavy frost on your heat pump, you may need repair work performed by an expert like Xenia Heating & Air.
Unable to Alternate Modes
Heat pumps use a reversing valve to help them alternate between heating and cooling modes when necessary. Whenever the seasons change, you use this valve. If this valve is stuck or if it becomes defective and you can't switch the flow, you need a heat pump expert like Xenia Heating & Air to make sure you can switch from cooling mode to heating mode and back again as needed.
Any sort of new sounds or strange noises are usually a warning sign there's probably a problem developing with your heat pump. If you hear metal scratching, loud banging, clanging, squealing or anything else that sounds unusual, you should know it's a red flag that should not be ignored. These noises usually indicate there's wear and tear or some sort of damage somewhere. If you address these issues right away, you will be able to prevent major damage that's far more serious and much more expensive.