Preventative Maintenance Is Essential
Admit it, having us visit in the dead of winter for heating system breakdowns isn't the most desirable thing. We would prefer to help our customers avoid that situation altogether with our seasonal maintenance programs. We offer programs to help maximize your heating system's performance and all but eliminate the likelihood of future repairs.
Our HVAC technicians will inspect your system from top to bottom, to catch little issues before they become big ones. That will save you time, money, and above all, stress!
As part of our furnace tune-up and safety check, we identify parts that are close to wearing out or on their last leg; we'll test for carbon monoxide and gas leaks; and we'll check all the electronics, wiring components, and switches for proper function. We'll identify any safety and code violations; clean up and tighten the loose or dirty electrical connections; and calibrate the system's controls to improve efficiency. We'll measure the temperature and air volume being output from your system; test for the presence of carbon monoxide that could be escaping from it; and ensure proper and adequate unobstructed ventilation is installed.
Finally, we'll discuss any issues with you, and provide a written quote and recommendations for any repairs.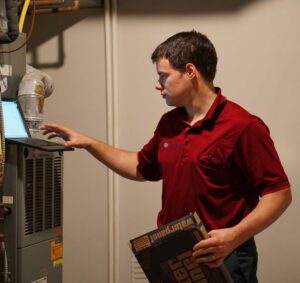 Benefits Of Furnace Maintenance
Improving Safety
At Xenia Heating & Air we put your safety first.  Most home heating systems that we work on are fueled by natural gas. Furnaces or other heat systems that utilize natural gas can be more unpredictable than electric or wood systems. Having your natural gas heating system inspected on a regular basis is essential to not only its functionality, but also the safety of  you and your loved ones. Our certified technicians will check your gas line and heat exchanger to see if there's any sort of carbon monoxide leakage. If we find anything off with your heating system we will help you determine the best solution to ensure your safety and satisfaction.
Keeping A Valid Warranty
When you get a new furnace installed, the manufacturers will mandate you to get regular maintenance performed by a certified professional to keep their warranties valid. If a customer fails to do so, and skimps out on service for even a single season, the warranty becomes worthless. Then, if something happens, the customer is stuck paying for the repairs or replacements out of their own pocket. We say play it smart: Standard maintenance keeps the home heating system protected from some potential manufacturing flaws.
Prolonging The Systems Lifespan
The best way to guarantee a furnace stays useful for as long as possible is via standard seasonal maintenance. Without proper maintenance, furnaces last half as long as they should according to furnace manufacturers. So that's another thing to keep in mind: Installing a whole new system sooner than is necessary costs far more than any maintenance visit you will ever have to make. Our technicians are NATE-certified and have years of industry experience available to help you keep your furnace or other heating system functioining at its best for as long as possible.
Avoiding Breakdowns
An estimated 85 percent of the repairs done on furnace breakdowns are due to inadequate maintenance. This is why having maintenance done on schedule prevents the vast majority of the repairs a homeowner will otherwise have to deal with.
Get The Deal You Deserve, On Furnace Maintenance!
Furnace Tune-Up + Safety Check
Don't neglect your heating system this winter! Let our technicians give your furnace or heat pump a tune-up before the cold season begins. You'll gain peace of mind knowing your heating system will last through the season. Learn more about this special offer!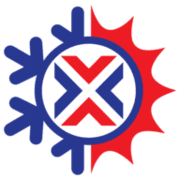 $129 Furnace Tune-Up + Safety Check
Save $20 | Regular $149
Long-Term Savings On Your Heating Bill
After each season of usage, a furnace develops wear and tear from the strain of operating, while it also begins to collect dust and dirt build-up. This wears down on their efficiency, as they need more power than before to operate at the same level. A cared-for system runs at its best, and shares that love right back in lower heating costs.
According to the Department of Energy, old systems have an AFUE rating (the ratio of heat generated compared to the amount of fuel required) of about 56% to 70%. Newer, high-efficiency heating systems can convert over 90% of the energy used into heat using condensed flue gases for less wasted energy.
In our many years of distinguished customer service, we have met with homeowners who were apprehensive they might have a heating system brand, model, or style that we would not be familiar with and would not be able to work on it. We've been in business for almost half of a century, however, and we are confident in telling you that this has never been a problem. It doesn't matter what type of furnace or heating system you have, whether it's extremely old, outdated or even if it was installed as recently as last week, our service technicians are trained extensively and have a wide and diverse range of experience on every type of system out there. As such, we assure you, we can help.
We service all brands of heating equipment and HVAC systems, including leading brands like Carrier, Coleman, Trane, American Standard, Amana, Frigidaire, Comfortmaker, Bryant, Gibson, Goodman, Heil, York, Maytag, Lennox, Rheem, Tempstar and more.
No matter what kind of heating system you have in your home, regardless of how old or rare it is, we are the right team to call for help. Plus we guarantee customer satisfaction 100 percent.