Schedule Seasonal Maintenance Today!
Regrettably, when an AC system finally breaks down it typically comes as a surprise for the most part. Why not avoid these uncomfortable situations by getting your air conditioner maintenance in the offseason? Rest easier knowing your AC won't break down on the first hot day of the year. Let our skilled technicians at Xenia Heating & Air check out your AC and give it a tune-up, we're happy to help!
We do emergency repair calls after our normal business hours. Our friendly technicians are ready to show up at your home in record time, make a fast and accurate diagnosis and with your approval, perform an emergency repair on the spot, getting crisp, cool air back in your home in no time. We guarantee 100% Satisfaction!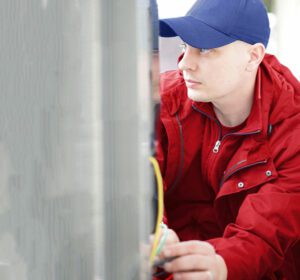 What Happens During An A/C Maintenance Appointment?
During an A/C servicing, our maintenance technicians will inspect your air filter to determine if it's dirty or clogged up. If there is enough dirt or dust on your air filter, it will hinder airflow. Our technicians typically either clean your air filter or replace it if needed. Our technicians can also check your ductwork.
Air conditioning maintenance inspections usually also include inspecting the motor, your blower, your drain lines, your coils, your operating pressures and temperatures, your return and supply lines, your refrigerant levels, and your connections.
Get The Deals You Deserve This Season, On A/C Maintenance + Repairs!
Keeping your home at a comfortable temperature can be challenging and expensive without regular HVAC maintenance. This deal includes a safety check on all major components, and more! Learn more about this deal and other great deals that we have to offer by clicking the link below or clicking the coupon to schedule now!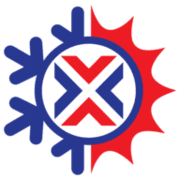 $49 A/C Tune-Up + Check Out
Save $80 | Regular $129
A/C Maintenance For Our Do-It-Yourself Crowd!
Remove The Clutter
Clean away and remove any weeds, plants, foliage or other debris from your outdoor intake and exhaust vents to make sure nothing is hindering the airflow. A rule of thumb for things in this area, we advise maintaining a three-foot radius.
Check The Registers & Ducts
Open up your registers and check inside them to ensure your air ducts aren't dirty. If you discover it is dirty inside, utilize a vacuum cleaner (preferably with a HEPA filter) to remove it. If it's too much or too far to reach, check with us about our system-wide air duct cleaning service.
Cover Your A/C
During the cold months, use an AC cover to protect your coils from falling ice and other extreme weather while you aren't using the system. This cover need not cost much, and should not be airtight. A trash can cover or small sheet of plywood secured by bungee cords is ideal.