Your Heating System Experts in Xenia, OH
Is Your Home Ready For Winter?
Here at Xenia Heating & Air we encourage the residents of Greene County to get regular tune-ups and preventative maintenance on their heating systems, to ensure that they continue to work properly each winter. Because we have families of our own, we realize the importance of of a dependable and energy-efficient heat source during the harsh Ohio winters. At Xenia Heating & Air our highly-skilled HVAC technicians are ready to help whenever you call on us. Our Technicians are well-versed in the full scope of heating system services. Offering everything from 24-hour emergency furnace repairs and heating system installations to regular furnace maintenance. If you're ready to get your home prepared for winter give us a call (937) 708-8451.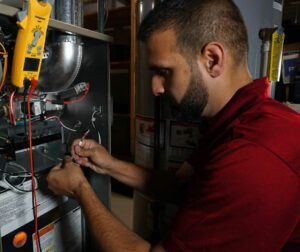 Our Techs Are Top-Notch And So Are The Services!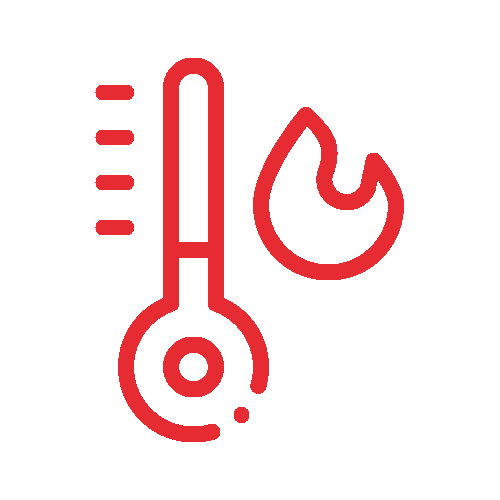 We offer a variety of emergency heating system repairs, 24 hours a day, 365 days a year.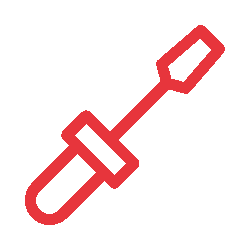 We can help maximize your heating system's performance to mitigate future repairs.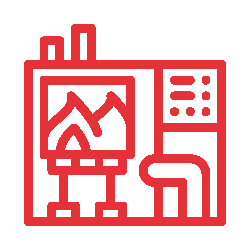 We install gas and electric furnaces, zoned and ductless systems, heat pumps, air handlers and more!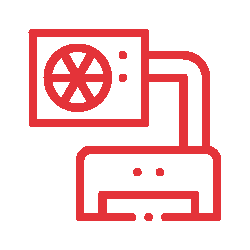 If you need a trustworthy, competitively priced heat pump repair technician, give us a call today!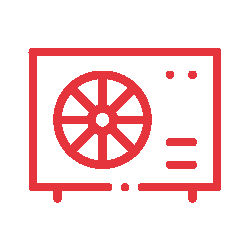 We are happy to offer heat pump installation and replacement throughout the greater Xenia area.
We've Got The Deals You Need, And Want!
Furnace Tune-Up + Safety Check
Don't neglect your heating system this winter! Let our technicians give your furnace or heat pump a tune-up before the cold season begins. You'll gain peace of mind knowing your heating system will last through the season. Learn more about this special offer!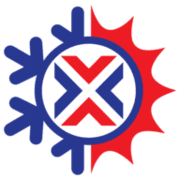 $129 Furnace Tune-Up + Safety Check
Save $20 | Regular $149
Don't Wait For Your Heating System To Break Down!
While we don't mind being brought out to fix your heating system (it's what we do, after all), we 'd rather service your equipment before you need emergency repairs. As a part of your seasonal tune-up, your HVAC technician will ensure all the parts of your heater are clean and are operating properly at maximum performance. We'll identify and replace broken parts before they become a major problem.
We'll recommend additional non-emergency replacements and upgrades that can help extend the life and efficiency of your system. This gives you the details and time to contemplate what you would like to do with your system before you're on the spot to make a decision.
Call us today to schedule a Furnace Tune-Up! If you're ready to have a seasoned, licensed HVAC technician examine your heater, Schedule Now online or call us at (937) 708-8451.
Unusual Noises
If there are strange noises or sounds coming from your furnace, such as groaning or whining noises that could mean that your bearings are beginning to wear out or that you may have an air leak. Call one of our certified technicians today for a free quote (937) 708-8451.
Increase In Heating Bills
Have your energy bills been higher and higher each month? Depending on the type of furnace you have, this could mean your natural gas bill or your electric bill. If your furnace uses propane or oil, you probably buy your fuel in bulk or pay for it monthly at a predetermined price. Whatever energy source you use, if your heating costs are getting higher, it indicates that your furnace is not working efficiently.
Old Age
Most furnaces have a life expectancy of 15-20 years at the most. Many last much longer, but others fall short of the 20-year mark. If your furnace is getting up in age, there's a good chance it could use inspection and tune-up to make sure it is still operating properly.
Bad Smells
Have you noticed a burning smell coming from your furnace? This could be the result of a soot buildup in the heat exchanger or on other parts that come in contact with flame or extreme heat. If you smell a musty smell, it could be that there is moisture collecting somewhere that it shouldn't be and it's growing mold or mildew.
Non Responsive Unit
This could be from a faulty thermostat or wiring, or you might have leaks in your air duct system, or pilot light issues. Whatever the case, when your system isn't responding, you should have this checked out.
More Frequent Repairs
If you find that you are having to repair your heating system more than usual and the cost of repair is beginning to add up to more than a new system, it may be time to start thinking of getting of a new heating system installed by one of our NATE-certified technicians.
Quick and Easy Installations!
At Xenia Heating & Air, we make the installation process as easy as possible for our customers. First, we'll dispose of your old HVAC equipment in an environmentally friendly manner. Then, we'll begin installation according to which package you've chosen. We'll reconnect the ductwork, calibrate the new system controls, and perform tests on the new system to ensure everything is 100% working order. We'll be sure to clean up after ourselves and be on our way — leaving you and your family more satisfied than when we arrived!
Here at Xenia Heating & Air we pride ourselves on being highly-skilled, knowledgeable, friendly and fast acting. All of our technicians go through rigorous training to become NATE-Certified and they have years of industry experience. Our certified technicians are here to help you around the clock. No matter the time, we have someone standing by to conduct emergency services when you need them most. Our 24/7 emergency availability allows us to answer your call on weekends, late at night, and even on holidays! No matter your HVAC needs we are here to help, we guarantee our services and we want you to know our job is not finished until you are 100% satisfied.