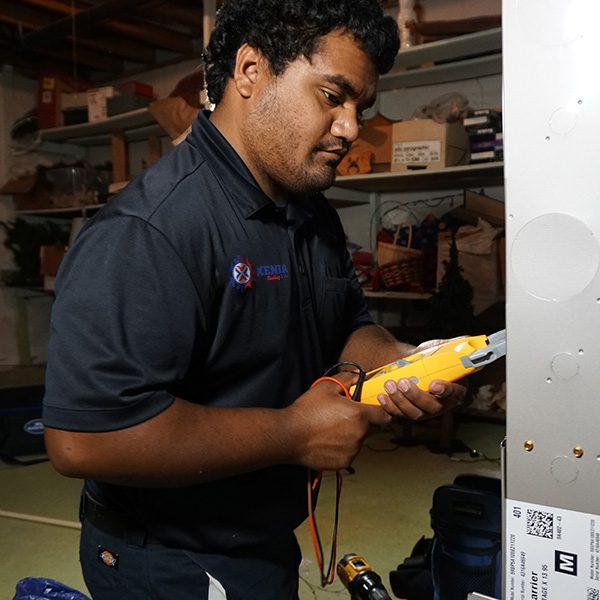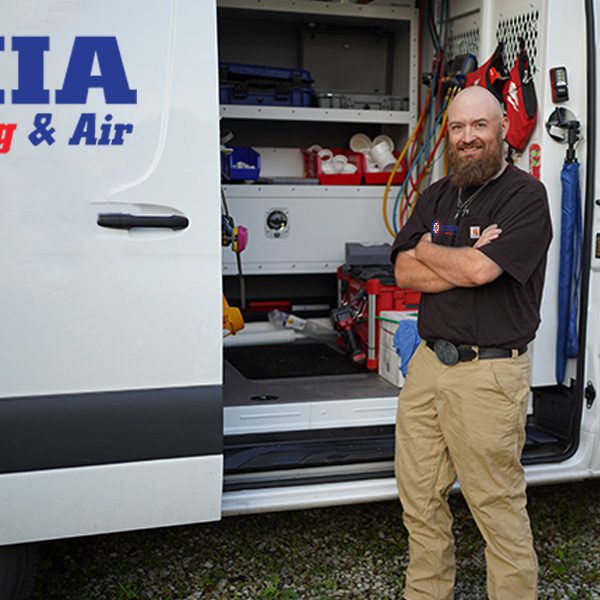 Xenia Heating & Air Truly Cares About Your Home Heating & Air
As your local furnace experts in Xenia, Greater Dayton and surrounding areas, we at Xenia Heating & Air offer a complete selection of products and services at the lowest and most competitive prices. You won't find a more professional heating service at better prices. Throughout our cold winter months here in the Miami Valley Ohio area, we are always available, both day and night. We offer everything from cheap furnace installation, affordable furnace replacement, professional heating system maintenance, heater repair, fast furnace repairs, cheap furnace diagnostic services, furnace tune-ups, furnace safety checks and heating system replacement. If you're online trying to find a "furnace expert near me" and you live in the Miami Valley Ohio area, you are in the right place. 
 Our team of friendly furnace technicians are NATE-certified, state-licensed and local. We carry the maximum insurance and stand behind every job we do. We offer a comprehensive selection of top-quality heating systems at the most competitive prices. Most importantly, as with every single job we perform, your satisfaction as our amazing customer is 100% guaranteed across the board. Call us today at (937) 708-8451. 
Heating & Furnace Services in Xenia, Ohio
Xenia Heating & Cooling guarantees the best prices on all the HVAC industry's top brand name equipment, including names like Amana, Bryant, Carrier, Comfortmaker, Daikin, Goodman, LG, Lennox, American Standard, and more.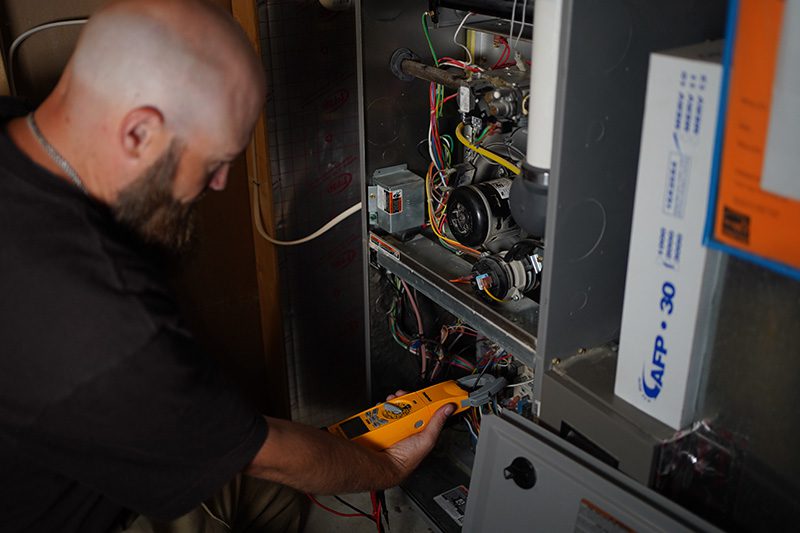 Emergency Furnace Repair in Xenia
If your heating system breaks down during the middle of a cold winter night or you begin having problems with your furnace and need someone right away — Xenia Heating & Air is the company to call. We offer all types of furnace repair services, including local heater repair, affordable furnace diagnostics, heating system repairs, furnace maintenance and much more. Regardless of what your specific furnace needs might be, we are happy to help.
If your home heating system is older or your heating bills are on the rise, we encourage you to call us right away! Don't delay! Homeowners are usually amazed at how much they save by installing a new high efficiency furnace when they've been using a furnace that's outdated. The new equipment, in fact, usually pays for itself in the reduction of home heating costs.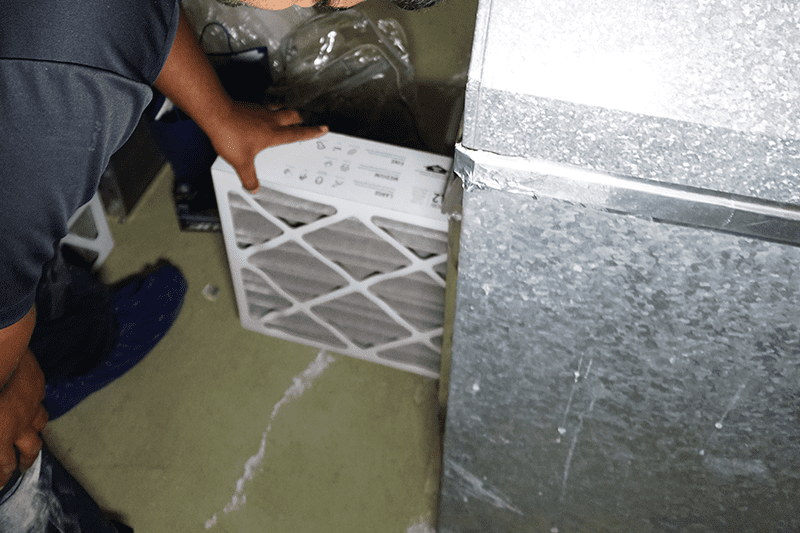 We offer the best prices on furnace maintenance so your home heating system fires on all cylinders all winter long. Seasonal maintenance is essential heading into Ohio's frigid winter months. Although it's preferable to have this essential home service performed in the fall, we offer it all year long in case you're late getting your furnace safety check and heater tune-up.
Professional maintenance is the best way to help a homeowner avoid all the headaches and high heating costs associated with old or outdated HVAC equipment. To save you even more on your heater maintenance costs, we at Xenia Heating & Air also offer preventative maintenance plans and service maintenance agreements for our amazing customers that take the already-low price and reduce it even further.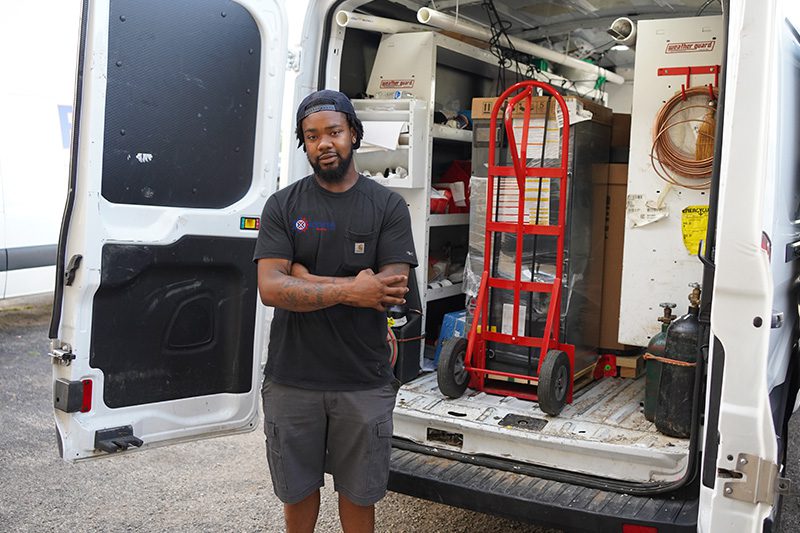 Installing a new furnace could save you money, not to mention help you avoid all sorts of hassles and headaches. If you're thinking of upgrading your heating system or replacing your furnace, call Xenia Heating & Air today. If your furnace is older, installing a new heating system could easily pay for itself in savings on your heating bills and fewer furnace repairs.
Our new higher efficiency heating systems have such a higher AFUE rating, and they work better and run more quietly. Often, homeowners are shocked by how much they save and how well their new furnace works compared to their old furnace.  If you're looking for a "furnace installation company near me" or "furnace replacement expert near me" in Xenia,  or surrounding areas, you're in the right place.
If you're looking to minimize your impact on the environment and save on home heating and cooling costs at the same time, you should consider getting a heat pump. Heat pumps are excellent alternatives to the traditional dual heating and cooling system. They work year-round to provide optimal home cooling during the summer and heating during the winter with an air handler or secondary furnace. 
Heat pumps look like central air conditioners, and they are located outside the home where an A/C normally goes. Heat pumps transfer heat with the use of refrigerants. They have a reversing valve that enables you to switch back and forth between heating and air conditioning, depending on the time of year and their preferences. Heat pumps allow you to curb your carbon footprint and minimize your impact on the environment because they don't use fossil fuels. Heat pumps use electricity and refrigerants. If you're thinking about installing a new heat pump and want to know approximately what it would cost to have one installed, we can give you a free online estimate or a free in-home consultation concerning heat pump installation or heat pump replacement services in Xenia, Greater Dayton, Greater Cincinnati, and surrounding areas.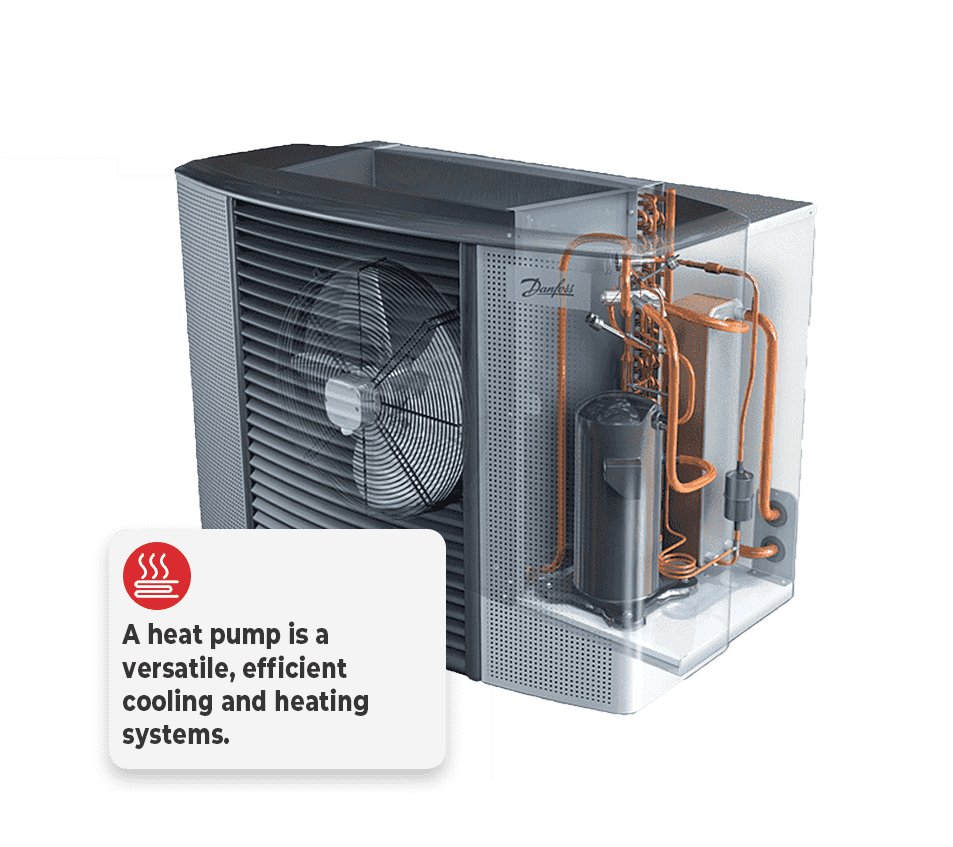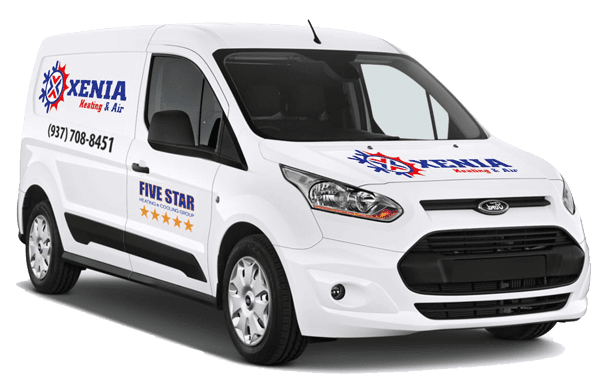 Emergency Furnace Repair Services in Xenia, OH
If your heater breaks down or you have a heating system problem, our emergency furnace repair & air conditioning repair technicians are more than happy to help. We can come over that same day and make sure you don't lose a single night's sleep or have to wait without heat. We take home heating emergencies seriously and offer emergency repairs without any hidden fees. Whenever a homeowner in the Miami Valley area calls us with a furnace problem or heating system problem, our HVAC emergency repair people are notified right away. We come over quickly to perform furnace diagnostics and if you want, we can repair your furnace on the spot, usually the same day, during our initial visit to your home.  
We at Xenia Heating & Air understand how much of a headache a malfunctioning furnace can be. Losing heat is such a huge hassle. It can even be a safety hazard. Unfortunately, furnace problems are most prevalent when we need them the most. Because of this, we take your call seriously and work quickly and efficiently to restore your home heating equipment in an affordable manner. Even if your furnace is old and we find it's beyond repair we can still help in ways other heating companies can't. We offer the best prices on emergency furnace replacement and emergency furnace installation. As with all our work, customer satisfaction is 100% guaranteed. 
4 Residential Furnace Safety Tips
With home heating systems being the second leading cause of residential fires and even fire deaths in the U.S., your home heating heroes here at Xenia Heating & Air take furnace safety very seriously. We always put our customers' safety first and do everything by the book to ensure the utmost heating system safety measures are in place. Safety always comes first, no matter what we're doing, across the board, but furnace safety is our highest priority. Our NATE-certified furnace experts and furnace safety experts list their top 4 Furnace Safety Tips in the following to help keep you and your loved ones safe this winter without losing comfort:
Smoke Detectors Need Checked Regularly
This is one of the most essential home heating safety tips. Although it is fairly common sense, we still have to remind people, nevertheless. Each and every home needs to have good, reliable smoke detectors in place on every floor of the home. This includes the basement. There needs to be a smoke detector inside every bedroom and outside every bedroom in addition to every area used for sleeping. The smoke detectors need to be in good working order, and they need to be tested frequently. Smoke detectors should be located on the ceiling or high up on the wall near the ceiling. Testing them is something that needs to be done once a month to check batteries and make sure they're still good.
Replace Your Furnace Air Filter Regularly
Home heating systems, like all types of HVAC equipment, require proper air flow. Without proper airflow to your furnace, it can develop into a major safety hazard. Make sure to check your furnace's air filter once every month during the wintertime to keep airflow optimal. If you find the filter needs cleaning or needs replaced, which is more often the case than not, make sure to do so. Regularly checking and replacing air filters is essential for all HVAC equipment. Indoor air quality is very important and replacing your filters regularly will help keep your air clean!
Give Your Heating System Enough Space (and Respect)
Furnaces generate large amounts of heat. That's what they're made to do. Because they produce so much heat, they need to be given adequate space. If you store anything in the room with your furnace, which you should avoid doing, if possible, make sure not to place anything that might be considered flammable anywhere near the furnace. This includes boxes, paint, carpet, newspapers, and other chemicals. A minimum of three feet of space surrounding your heating system is the standard rule of thumb. Additionally, if you have children in your home, make sure they understand never to play around the furnace and not to go near it. Warn your kids. Educate your family. Give your furnace the respect it deserves.
Furnace Maintenance Includes Furnace Inspection
If you want to ensure your furnace is safe heading into the wintertime, it's essential you have one of our furnace experts perform a heating system safety check. Heating systems safety inspections are part of routine seasonal maintenance. It includes a furnace tune-up. We handle all of this when you have us handle your home heating system needs. We also troubleshoot your furnace and any related components. We inspect everything from top to bottom. We can also perform furnace diagnostics to locate minor concerns before they develop into major problems and safety hazards that could cost you more than you're willing to lose.

We're Your Local Amana Brand Dealer in Xenia, OH
Xenia Heating & Air is proud to be your local Authorized Amana Brand Dealer here in the Greater Greene County and Miami Valley Ohio area. We are honored to partner with a trusted name in the HVAC industry and look forward to selling and installing these high-quality home comfort systems at the most competitive prices in the local market with customer satisfaction guaranteed. Becoming an Authorized Amana Brand Dealer comes with the Amana Advantage. The Amana Advantage includes a variety of benefits we pass on to customers, such as amazing warranty coverage, HVAC finance options, maintenance programs, and more.