Your Indoor Air Quality Experts in Xenia, OH
Upgrade Your Indoor Air Quality Today!
At Xenia Heating & Air, we strive to provide local residents not only with superior levels of comfort at reasonable prices, but ALSO we strive to help homeowners maintain clean and healthy Indoor Air Quality. If you have problems with asthma or allergy symptoms, or any other kind of breathing ailment and feel it might be related to indoor air pollution, we have many Indoor Air Quality solutions.
We believe the air you and your loved ones breathe indoors should be safe, clean and comfortable — free of toxic gases and excessive dust and other particles and fumes that cause problems. We strive to make sure your home has the highest quality of air possible. We offer a variety of solutions that can be customized specific to your situation and your needs, no matter what they might be.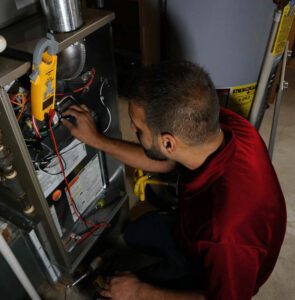 Indoor Air Quality Services In Xenia, OH
What Is Indoor Air Quality?
Health officials define Indoor Air Quality as the quality of air inside a home or building, particularly as it relates to the comfort, health and well-being of the people inside. By cutting down on or eliminating indoor pollutants that are airborne, you can reduce the risk of health problems significantly. The concern with a lot of indoor air pollution is that many of the health implications aren't always obvious right after an exposure. Sometimes, it can take years before serious health issues are noticeable. As such, residents need to ask themselves: What kinds of hidden toxins are floating around in the air I breathe in my home?
How Important Is Indoor Air Quality?
Promoting clean and healthy breathing conditions in your home (with optimal air quality) is essential for ideal health and overall wellness for those inside. Americans spend most of their time — an estimated 90 percent of it —indoors, whether it be at home, in an office, or in some sort of restaurant, work building, factory or warehouse. In many of these kinds of places, experts are finding smoke, aerosol, toxic gases, chemicals, and other types of pollution floating around. A lot of this stuff is known to cause allergies, headaches, fatigue and other breathing problems, in addition to irritation of the eyes, throat, nose and skin. On a more serious note, the more severe indoor pollutants can cause heart disease, cancer, respiratory problems and other grave long-term health conditions.
We've Got The Deals You Need And Want This Season!
Whole Home Humidifier + Installation
Take control of your indoor air with a Media Air Cleaner Installation from Xenia Heating & Air. This unit captures both microscopic particles like dust and smoke in addition to larger contaminants like mold spores and pet dander. Claim this special offer and breathe cleaner indoor air today!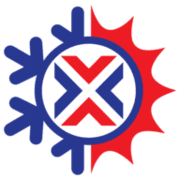 $699 Whole Home Humidifier + Installation
Save $200 | Regular $899
Do You Have An Indoor Air Quality Problem?
Sometimes, you can determine the quality of air in a residence by taking a close look at the health status of the people living there and breathing the air day to day. If it's your home, you should be mindful of how you feel most days, especially when you know there's something going into the air, or when there's less ventilation. If you or anyone else living in the home has been experiencing congestion, sneezing spells, headaches, coughing, watery eyes and/or recurring nosebleeds, we suggest investigating your Indoor Air Quality. Keep in mind, also, that we can help by testing the air quality for levels of pollution in the home. We are always a quick and easy phone call away. If you'd like to set up a professional air quality test contact us today at (937) 708-8451.
24/7 Emergency Services
After-hours, holidays, weekends – we make ourselves available for emergency repairs.
Certified Technicians
Our technicians are NATE-Certified with years of extensive, hands-on experience.
Online Deals
Check out our special online deals and save BIG on our HVAC services!