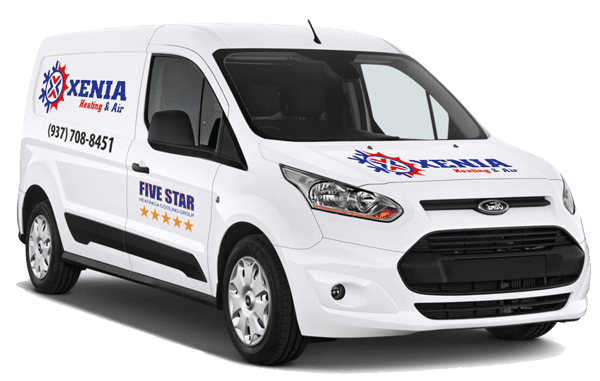 The HVAC Experts in Xenia, OH


Instant Online Estimate
Get a Free Estimate

Free Diagnostic Service Call
with a Paid Repair
Fast & Friendly HVAC Repair, Maintenance & Installation in Xenia, OH
We at Xenia Heating & Air are members of a family of highly-rated HVAC companies located across Ohio. In our decades of growth in the local HVAC field, we have worked hard for our business success and we believe we have earned each of our loyal customers by leveraging the highest value of products and services possible at the most competitive possible price rates, with fast and easy finance options. We are not under any illusions when it comes to any sort of business success: We have earned our growth and success and will continue to earn it because of what we do for you, the customer. Realizing this is what will either make or break us, we always guarantee 100% customer satisfaction.
As such, our mission statement goes like this: We aim to service, maintain and install the most superior quality of HVAC system and air quality products utilizing the highest standard of craftsmanship and customer service, at the most affordable price rates possible, with fast and easy financing options.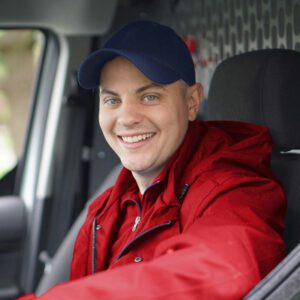 HVAC Services Done Right, We Guarantee It.
Proud Member of The Five Star Family
We are proud to be a member of a network of high-quality HVAC contractors with a Five Star Rating, which is backed up by Google, the Better Business Bureau, Angie's List, and Yelp. Our mission is to offer our customers the outright best in heating and cooling services utilizing the highest quality products hands down with the latest cutting-edge technology. We are fast, affordable and we hold ourselves to the highest quality of customer service.  Rest assured that all of us at Xenia Heating & Air will always put our best foot forward when it comes to making sure that your family is comfortable at an affordable price. If you're ready to experience the five star difference give us a call today (937) 708-8451.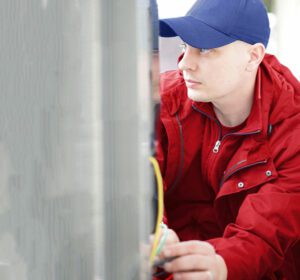 Excellent HVAC Service Is Just What We Do.
When it comes time for service on any residential heating or cooling system, you want it done affordably, right, and stress-free. At Xenia Heating & Air, we guarantee excellent HVAC service. Our guarantee is simple: We guarantee you'll experience high-quality service from our NATE-certified technicians and friendly customer support from start to finish.
We strive to maintain competitive pricing on all of our industry-leading, top-of-the-line HVAC products, and our expert maintenance, repair, and installation services. We offer free online estimates, online deals, and financing options to help along the way.
No matter what situation you're facing, our team of certified technicians is equipped to handle anything that could come their way, 100% Satisfaction Guaranteed.
See What Our Loyal Customers Are Saying About Us!
Our Vans Are Fully Stocked & Ready To Roll.
Xenia Heating & Air
customers can rest assured knowing our technicians will arrive at your home on time with a fully-stocked service vehicle, equipped with all the latest in HVAC technology. We come ready to repair or replace common parts, including ignitors, fuses, pilot lights, breakers, burners, heat strips, heat exchangers, switches, blowers, valves, air filters, control boards, and more.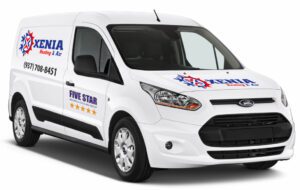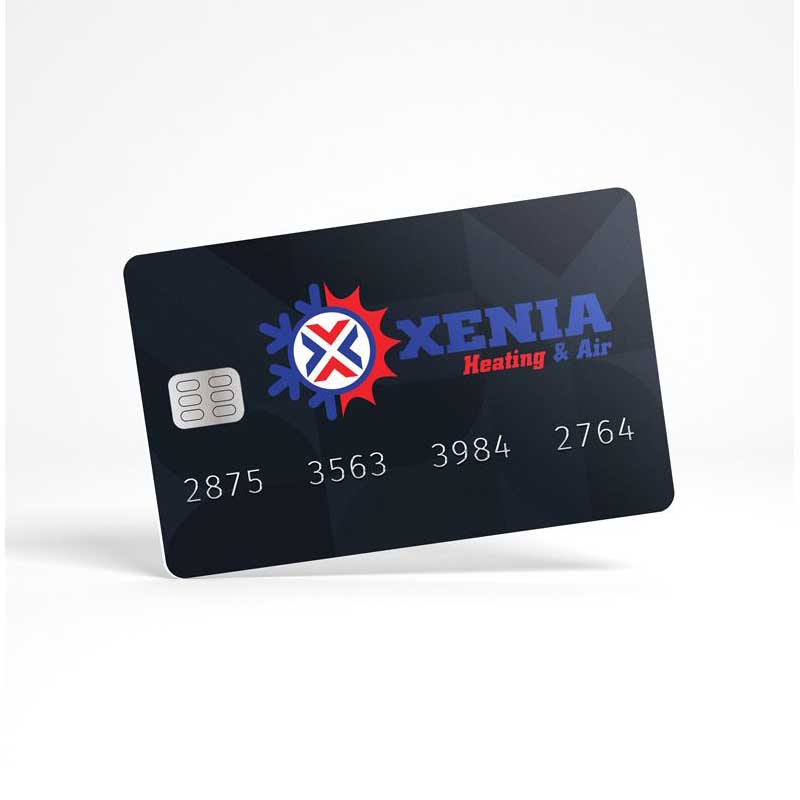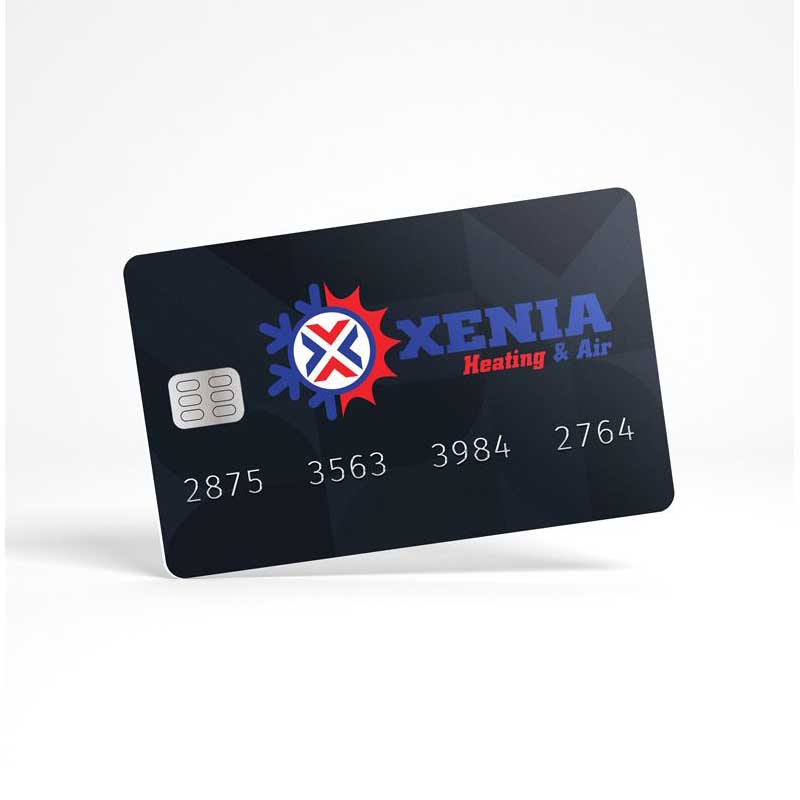 If you need some financial assistance in upgrading your home's HVAC system, or if you need help covering the cost of repairs, we encourage you to check into our financing options. We at Xenia Heating & Air are joining forces with Wells Fargo Bank to make a credit card available to help our customers keep their home comfortable year-round.
See Our Financing Options »

We're Your Local Amana Brand Dealer in Xenia, OH
Xenia Heating & Air is proud to be your local Authorized Amana Brand Dealer here in the Greater Greene County and Miami Valley Ohio area. We are honored to partner with a trusted name in the HVAC industry and look forward to selling and installing these high-quality home comfort systems at the most competitive prices in the local market with customer satisfaction guaranteed. Becoming an Authorized Amana Brand Dealer comes with the Amana Advantage. The Amana Advantage includes a variety of benefits we pass on to customers, such as amazing warranty coverage, HVAC finance options, maintenance programs, and more.