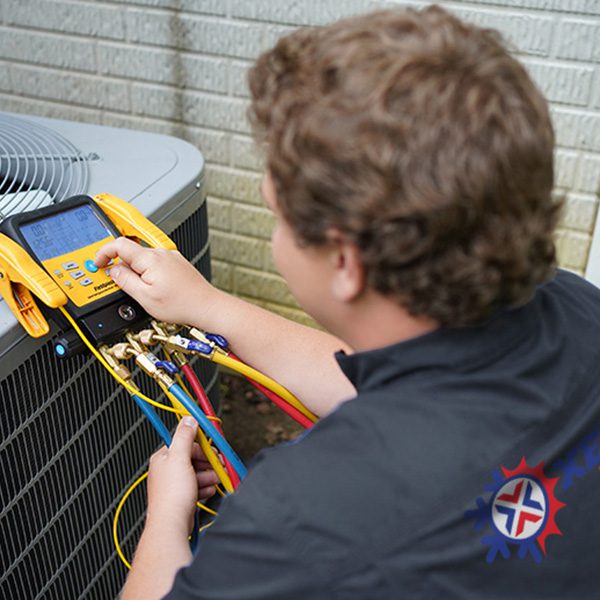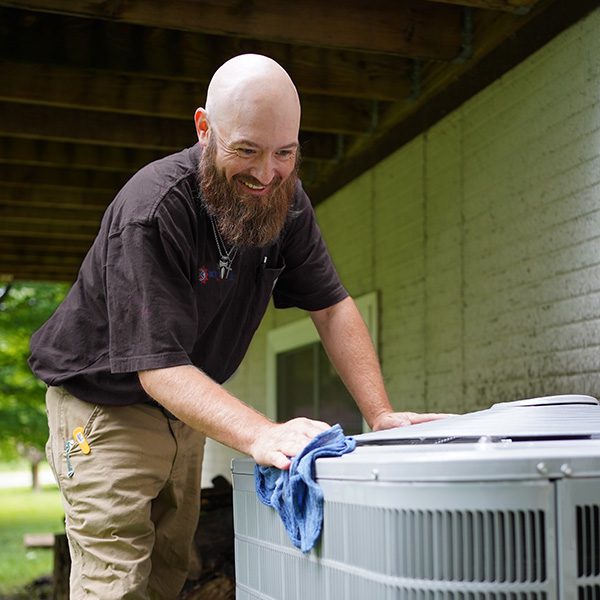 Home Cooling Products and Services You Can Afford
We proudly serve Xenia, Greater Dayton, Greater Cincinnati and surrounding areas every single day with around the clock support. We take your home comfort and home cooling to heart and value honesty and integrity above everything else. We want you to know when you choose us, you are doing business with the absolute best in the business. We are a proud member of the Five Star Family. We also have residential plumbers and master electricians on staff in case you have any additional home service needs. We strive to be your one–stop–shop for all types of skilled services in your home. We stop at nothing to make sure you're happy with what we do. We guarantee customer satisfaction across the board. 
Air Conditioning Services in Xenia, Ohio
Xenia Heating & Cooling guarantees the best prices on all the HVAC industry's top brand name equipment, including names like Amana, Bryant, Carrier, Comfortmaker, Daikin, Goodman, LG, Lennox, American Standard, and more.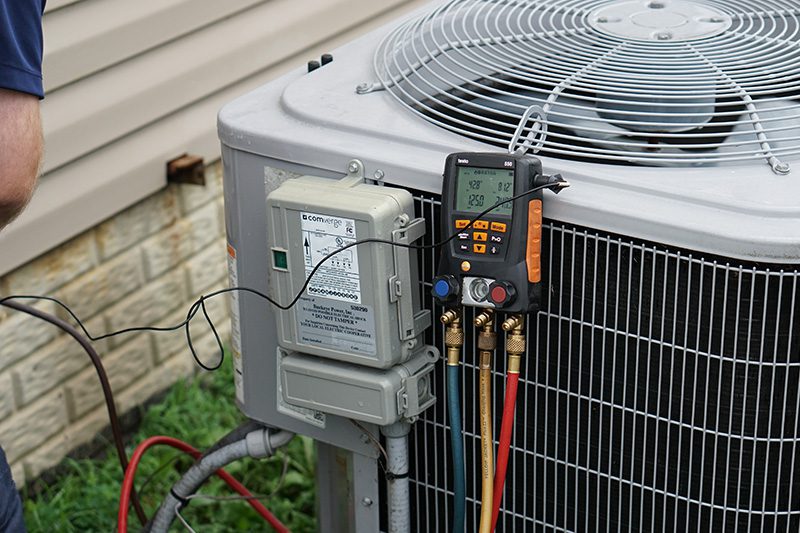 Air Conditioner Repair in Xenia, OH
Don't sweat Ohio's hot and humid summer heat trying to get by with an outdated A/C. If your air conditioner isn't working right or you're online trying to find an "air conditioner repair service near me" or an "air conditioner expert near me" in Xenia, Ohio you're in the right place. We are the Miami Valley's top-rated air conditioning contractor! If your air conditioner is on the fritz , we suggest giving us a call right away. 
Xenia Heating & Air is a local A/C repair company who specializes in keeping homeowners comfortable at prices that are fair and affordable. Cool relief is always a fast and easy phone call away when you choose Xenia Heating & Air. We are a local HVAC contractor who cares about your indoor comfort and all-around air care. We understand having a working air conditioner is essential when Ohio's weather is hot and humid outside.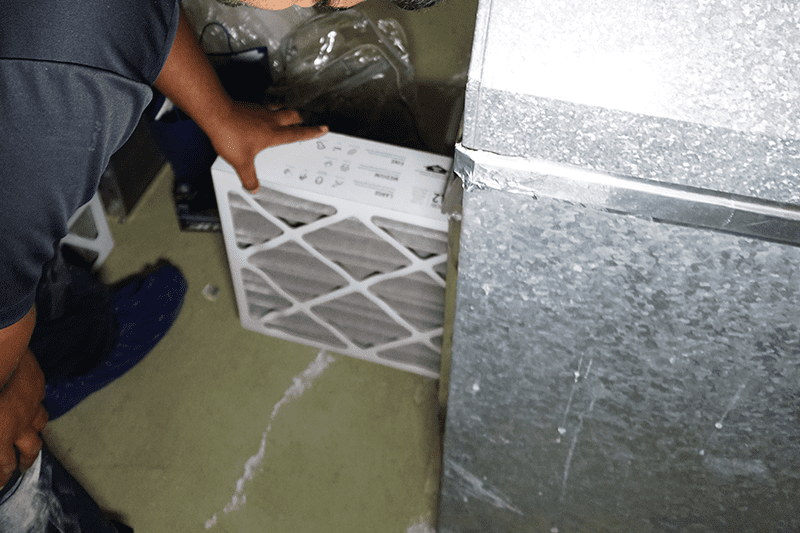 A/C Maintenance in Xenia, Ohio
When your home cooling system is operating smoothly the way you need it to and you have a steady supply of crisp, cool air-conditioned air flowing throughout your home, you might take your centralized air conditioner for granted. Nevertheless, your air conditioners work tirelessly day after day all summer long to keep your home cool. And, whenever there is an air conditioning problem or you experience A/C failure, everything changes. 
Fortunately, there's a local company you can call Xenia who's always able to come over immediately and restore your air conditioning system without any delay. And while we are happy to perform these A/C repairs whenever they're needed, we at Xenia Heating & Air encourage homeowners to prevent this in the first place. Contact us today to get your new A/C system estimate!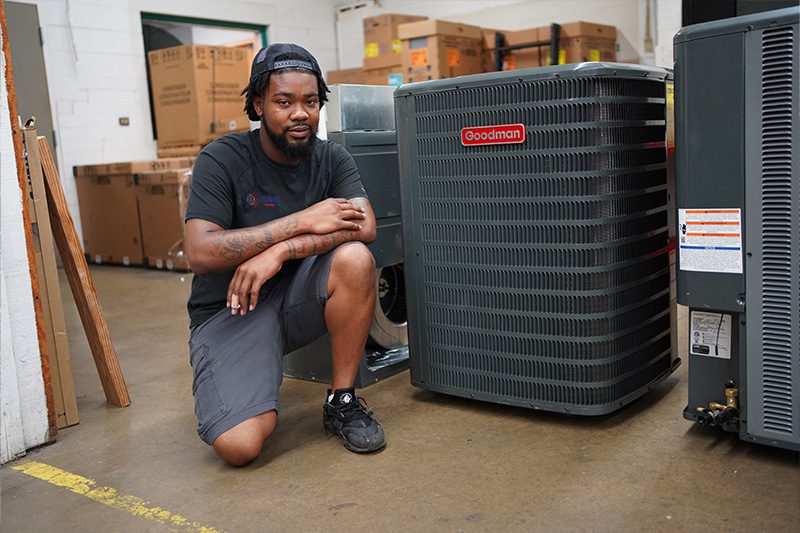 A/C Installation in Xenia, Ohio
s it time to upgrade your home cooling system? At Xenia Heating & Air, our reputation is as solid as the HVAC systems we sell and install! Whenever the time comes for a customer to replace their centralized air conditioner, it's essential they find a reputable HVAC contractor who is local and has a solid reputation. 
At Xenia Heating & Air, our professionals make the whole air conditioning replacement and air conditioner installation process quick and affordable. We make A/C installation as easy as a cool breeze and we don't stop there. Whenever we install a new central air conditioner in a home, we make the entire experience a positive one — from the time you call us to come over all the way up to when we are leaving your home and you have a brand new air conditioner installed.
Our Professionals at Xenia Heating & Air Care About Your Home Comfort
When it comes to home comfort, we are simply second to none. Although we have the professionalism, expertise and bulk buying power of a major company we still maintain the personal, friendly touch of a small family business. We are family owned and operated and we are invested in our communities to make them better places. Over the last few decades, we've been making Ohio homeowners happy across the board, and we are only getting started! 
Homeowners in the Greater Dayton and Greater Cincinnati areas trust Xenia Heating & Air. But you don't have to take our word for it. See for yourself what our amazing customers have to say! Check our Google reviews. Check our references, by all means. We believe in being 100% transparent and stopping at nothing to make sure you are satisfied with all of our services.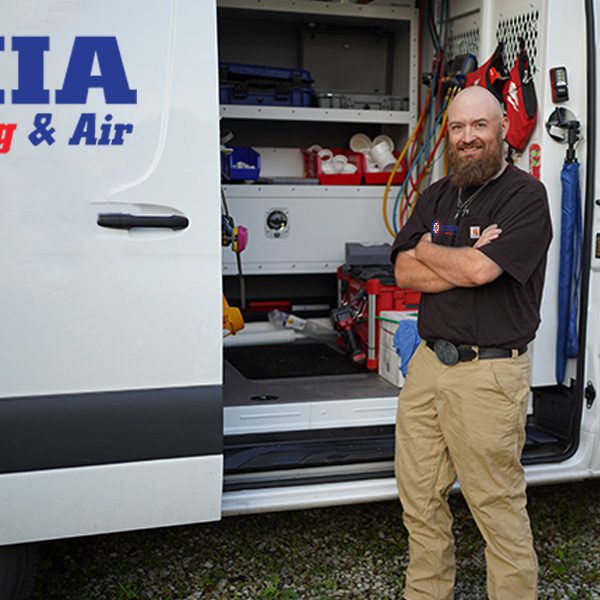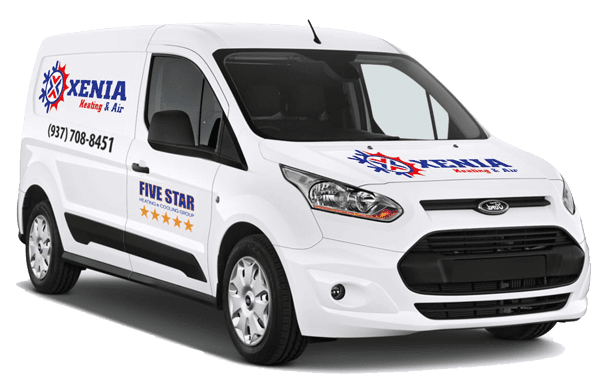 Emergency Air Conditioning Services in Xenia & Greater Dayton OH
Xenia Heating & Air offers 24-hour emergency air conditioning services throughout Greater Dayton and Greater Cincinnati. Our emergency air conditioning repair professionals are fast, and our services are always extremely affordable. If your central air conditioner has broken down or you find yourself sweating the hot and humid summer weather here in the Miami Valley — call Xenia Heating & Air today. We are a local, family-owned HVAC company that handles all types of residential air conditioning and indoor air quality needs in a timely and affordable manner. We leverage the professionalism and expertise of a major company with the personal touch of a family-owned business. Xenia Heating & Air is a proud member of the Five Star Family. Because we are a part of the Five Star Home Service network of companies, we have friendly local plumbers and local electricians on staff as well. We hope to handle all your home service needs in one place and we always offer the best prices on new air conditioner installation or air conditioner replacement in Xenia, Greater Dayton and Greater Cincinnati and surrounding areas.
4 Residential Air Conditioning Efficiency Tips
With residential air conditioning costs on the rise in the Miami Valley Ohio area, now it is more essential than ever to find energy-efficient air conditioning solutions to optimize your HVAC equipment. During the hottest days of the summer, your air conditioner is an essential necessity you need for rest and relaxation. No one wants to sweat the summer heat and humidity in Greater Dayton and Greater Cincinnati. We need our homes to remain cool throughout the summer, especially when it's hot and humid outside. If you're looking for ways to keep your home cooling costs down during the summer months and keep your air conditioning system running at its best, you should check out the following home cooling efficiency tips: 
Taking full advantage of all your fans, in addition to your home's ventilation system, is a very cost-effective way to make your home feel cooler. Keeping your household air moving is always better than using your air conditioner by itself. While fans and vents won't be able to replace your central air conditioner completely during the hot months, they make excellent additions. Fans and vents supplement your air conditioner and complement it to keep the air moving always. Whenever air is flowing, it always feels cooler. They also work nicely by themselves whenever it's not too hot out.  
Replace Your Air Filters Frequently
Air filters directly affect your air conditioner's airflow. All types of HVAC equipment require adequate airflow in order to operate efficiently. Because of this, it's important to remember to check your AC's air filters regularly all summer long. Your air filters can collect all sorts of dirt and dust. Dirty air filters get obstructed and when this happens your airflow is affected. This is hard on your HVAC system. Ideally, you should check your A/C unit's air filters every single month throughout the summer. You need to clean them or replace them as often as necessary. Keeping up on this can reduce your energy consumption by 5 to 15% or more.
Direct sunlight can heat things up in a home quickly. While having some sunlight can be nice for ambiance during the summer as a natural source of light, it can also cause the temperature to go up. This can make it warmer in the house. We recommend preventing sunlight from coming into the home directly during the hottest days of the year. We suggest closing your drapes and blinds or investing in blackout curtains to curb exterior heat. 
Air Vent and Air Duct Maintenance
You should make certain your air ducts are properly insulated and they are also sealed properly every year heading into the summer. Make sure to especially check air ducts traveling through the attic or other areas that aren't air-conditioned. Inspect air ducts, if possible, for air leaks or holes in the ductwork once a year as well. If you find any air leaks in your ductwork, you can use duct tape as a temporary fix to cover the opening and prevent treated air from escaping. Eventually, these holes and air leaks should be repaired by a professional.  

We're Your Local Amana Brand Dealer in Xenia, OH
Xenia Heating & Air is proud to be your local Authorized Amana Brand Dealer here in the Greater Greene County and Miami Valley Ohio area. We are honored to partner with a trusted name in the HVAC industry and look forward to selling and installing these high-quality home comfort systems at the most competitive prices in the local market with customer satisfaction guaranteed. Becoming an Authorized Amana Brand Dealer comes with the Amana Advantage. The Amana Advantage includes a variety of benefits we pass on to customers, such as amazing warranty coverage, HVAC finance options, maintenance programs, and more.