Schedule Seasonal Heat Pump Maintenance Today!
Over the seasons of usage, our beloved heat pumps survive outside in the most extreme of Ohio's weather. Whether Mother Nature serves us another bone-chilling cold winter here in Xenia or yet another summer of sweltering heat, homeowners rely on their heat pumps year-round for relief. To guarantee these systems sustain their peak performance, and to help us in saving money and prolonging their lifespans, there is absolutely no substitute for consistent preventative maintenance from a local certified HVAC technician.
Keeping up with this sort of maintenance empowers this dual heating and cooling system to perform smoothly, and more efficiently, for longer while reducing, if not eliminating, the need for emergency repairs. No matter what kind of heat pump you have, regular maintenance will help you enjoy a far more comfortable – and far less expensive – heat pump experience. At Xenia Heating & Air we want to help you keep up with your heat pumps seasonal maintenance needs. Give one of our friendly customer service representatives a call today to schedule your seasonal maintenance, with one of our NATE-certified HVAC technicians.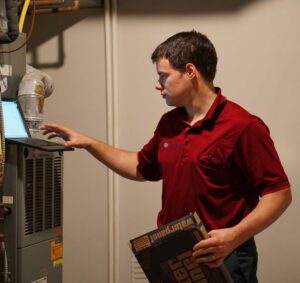 3 Benefits of Regular Heat Pump Maintenance
Similar to a central AC system, heat pumps need free airflow through an indoor and outdoor coil to provide that year-round comfort we pay for. Guarantying the system stays clean and gets regular maintenance helps to prevent costly and inconvenient heat pump repair bills. 
Avoid Breakdowns
By getting regular heat pump maintenance done by a certified technician you can reduce your chances of unexpected breakdowns significantly. Your heat pump should be serviced at least once per year in order to maximize its efficiency and its lifespan. According to energy.gov a healthy and well maintained heat pump can be expected to last around 15-20 years.
Maximize Energy Savings
A heat pump that is dirty or neglected has to work harder than necessary to raise the temperature in your home, which can lead to higher energy bills over time according to energy.gov, the difference between a well maintained heat pump and a severely neglected one ranges between 10%-25%.
Reduce Wear And Tear
Giving your heat pump regular maintenance by a certified technician can lead to reduced wear and tear on the system and some of its more expensive parts. when you have a certified technician come out and maintenance your heat pump they will check to make sure all parts are working effectively, which in turn will reduce strain on the system as a whole.
Get The Deals You Deserve This Season, On Heat Pump Repairs + Maintenance!
Keeping your home at a comfortable temperature can be challenging and expensive without regular HVAC maintenance. This deal includes a safety check on all major components, a carbon monoxide test, and more! Learn more about this deal and schedule today!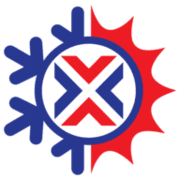 $49 Diagnostic Service Call
Save $50 | Regular $99
What Happens During A Heat Pump Maintenance Appointment?
Our technicians at Xenia Heating & Air analyze a home's heat pump's overall performance during a maintenance visit. They'll adjust the thermostat to different modes of operation to assess the heat pump's condition and figure out whether repairs or adjustments are necessary. After that, they'll turn off the power to perform various cleaning and inspection duties, working through a list of things that include:
Cleaning and adjusting the blower components in the air handler unit.
Checking levels of refrigerant and airflow, looking for refrigerant leaks.
Checking the security of the connections of the different parts.
Checking and cleaning the condensate drainage system.
Checking indoor coil for blockage and applying self-rinsing cleaner if necessary.
Checking the run capacitor for bulging and/or unusual markings or color.