Install A High Efficiency Heat Pump
As heat pumps increase in popularity as effective year-round HVAC systems, we are happy to offer heat pump installation and replacement throughout the Greene County area. Because heat pump systems offer crisp cool air during the hot months of summer and nice heated air during the winter, they aren't only an alternative for the traditional electric or gas furnace. They can also replace a traditional AC system. This is possible because a regular air conditioning system removes the hot air from the home and blows it outside, cooling the home. Heat pumps, on the other hand, "pump" in warm air or cool air, depending on the season, which is one of the main benefits of having one. With a heat pump, you have a single HVAC system that does both cooling and heating, which is why they are so popular.
Keeping up with this sort of maintenance empowers this dual heating and cooling system to perform smoothly, and more efficiently, for longer while reducing, if not eliminating, the need for emergency repairs. No matter what kind of heat pump you have, regular maintenance will help you enjoy a far more comfortable – and far less expensive – heat pump experience. At Xenia Heating & Air we want to help you keep up with your heat pumps seasonal maintenance needs. Give one of our friendly customer service representatives a call today to schedule your seasonal maintenance, with one of our NATE-certified HVAC technicians.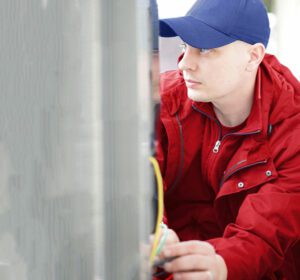 When Should I Have A Heat Pump Installed?
If you don't have a heat pump, and you're thinking about getting one for your Greene County, Ohio, area home, be mindful that heat pump installation means replacing both your AC and your furnace. So depending on whether your home uses natural gas or electricity as its heat source, getting a heat pump installed might be the right choice for you. Usually, getting a heat pump installed is a good decision if you meet the following:
Your current central AC needs replaced.
Your existing electric or gas furnace needs replaced.
Your HVAC system is outdated and/or inefficient and your energy bills are high.
Get The Deals You Deserve This Season, On Heat Pump Repairs + Maintenance!
Keeping your home at a comfortable temperature can be challenging and expensive without regular HVAC maintenance. This deal includes a safety check on all major components, a carbon monoxide test, and more! Learn more about this deal and schedule today!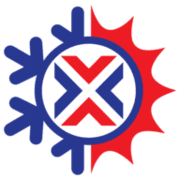 $49 Diagnostic Service Call
Save $50 | Regular $99
Choosing the Right HVAC Contractor For The Job
If you're thinking about getting a heat pump installed, it is crucial to find a certified, reputable professional like Xenia Heating & Air to do the installation as this is a major investment and the installation must be extremely precise. If the system is improperly sized or installed wrong in the slightest way, it will threaten the performance and efficiency of the overall system. Our installers are the best, the highest-rated for quality of professional heat pump installation. They install the most superior heat pump systems on the market and we guarantee your satisfaction that your unit is installed safely and correctly. At Xenia Heating & Air, we value your business enormously and strive to ensure your new heat pump fits into your needs and budget. We have competitive rates and offer easy finance options. To help you find the right fit for your home. If you are ready to have a new high-efficiency heat pump installed give us a call (937) 708-8451.
Precise Sizing Is Crucial For Installation!
When it comes to heat pumps, or any HVAC system for that matter, bigger does not necessarily equate to better. As such, if an installer doesn't accurately size a heat pump for a home, the mistake is usually costly. If a heat pump is too small for the home, it will be overstressed, or strained, trying to keep up with the demand. If it is too big for a home, it will reach the desired temperature too fast, which will lead to wear and tear from it constantly short-cycling.
In either case, each of these possibilities are counterproductive and costly because one of the biggest advantages of having a heat pump is the unit's efficiency. As such, to ensure efficiency, it's crucial to hire a reputable, certified professional to install your heat pump. With a heat pump, you want to make sure you get the most out of the system year-round!
Simple and Easy Installations!
We start by taking out your old furnace, A/C, or heat pump and disposing of it in an environmentally friendly manner. We'll be clean and respectful upon entering your home. We'll install a brand new system of your choice, our technicians will help you pick the best one. Depending on your installation package, we'll install added components, such as a thermostat, humidifier, dehumidifier, and UV light. Lastly, we reconnect the ductwork, calibrate the controls, and run tests on the new system to guarantee everything is in prime working order. After we double-check every bit of our work, we'll walk you through the installation, teaching you how to use the new system and making sure you're 100% satisfied with every detail and you completely understand how to operate it.
HVAC Financing Available!
Take advantage of our generous financing offer in Xenia, OH. At Xenia Heating & Air, we believe you can live comfortably in your own home without breaking the bank on unexpected HVAC services. Buy today and pay over time on your new system installation. Our application is easy and your payments will be manageable. Learn more about our financing options and online deals today!
Learn More About Our Financing »