Get A New Dehumidifier Today!
Purchasing a dehumidifier will help you lower the level of humidity in the air and keep moisture within that ideal range. This is helpful for optimal health and comfort. Furthermore, dehumidifiers can help eliminate musty smells lingering in a home and stop mildew and mold from developing by removing the excess moisture from the air. Schedule dehumidifier services with us at Xenia Heating & Air!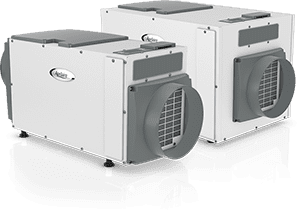 Get The Deals You Deserve This Season, On Indoor Air Quality!
Whole-House Air Cleaner + Installation
A Whole-House Media Air Cleaner traps and filters airborne particles and contaminants passing through the duct system insuring cleaner air and is up to 85% more efficient at removing airborne particles than a standard 1-inch furnace filter. Get the benefits of a whole-house solution for improving the air in your home!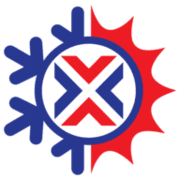 $399 Whole-House Air Cleaner + Installation
Save $100 | Regular $499
Improving Your Indoor Air Quality With Dehumidifiers
Experts say the relative level of humidity in a residential home should be kept between 30 and 50 percent. If humidity is higher than 50 percent, it can make the place uncomfortable and cause health concerns like asthma and allergy symptoms. Furthermore, it can give your AC system problems. For all these reasons, investing in a whole-home dehumidifier will improve your home's Indoor Air Quality during the summer. Whole-house dehumidifiers are a smart investment that helps ensure you and your loved ones' overall health and comfort.
Eliminate Mold And Mildew
Too much moisture allows for mold and mildew to grow. Dehumidifiers dry out your space and help to eliminate this problem.
Decrease The Electric Bill
Dehumidifiers enable you to keep your thermostat setting a little higher while still allowing you to feel cooler. As a result, your electricity bill should see a decrease.
Feel Cooler At Higher Temperatures
Did you know your body isn't able to sweat and cool itself down when there's too much moisture in the air? Dehumidifiers help you feel cooler at higher temperatures.
Remove Odors From The Air
Moisture in the air tends to hold and trap odors. Having a dehumidifier will help to dry out the air in your space and help eleminate these odors.
Health Effects of Poor Indoor Air Quality
By reducing or eradicating airborne contaminants floating around we might not be aware of, we decrease associated health problems. However, the problem with indoor air pollution, what makes it insidious, is that a great deal of the health problems aren't evident immediately after exposure. Because some forms of indoor air pollution can linger for years and cause severe health problems down the road, it would behoove a homeowner not to investigate, or to educate themselves, and to find out what's floating around in the air in their home.
Short-Term Effects
Headaches
Itchy Skin
Asthma Irritation
Long-Term Effects
Respitory Diseases
Heart Disease
Cancer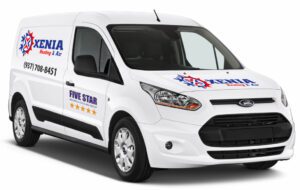 We're Certified + Our Vans Are Loaded!
Xenia Heating & Air customers can rest assured knowing our NATE- certified technicians will arrive at your home on time with a fully-stocked service vehicle, equipped with all the latest in HVAC technology. We come ready to repair or replace common parts, including ignitors, fuses, pilot lights, breakers, burners, heat strips, heat exchangers, switches, blowers, valves, air filters, control boards, and more.
If you need some financial assistance in upgrading your home's HVAC system, or if you need help covering the cost of repairs, we encourage you to check into our financing options. We at Xenia Heating & Air are joining forces with Wells Fargo Bank to make the Carrier® credit card available to help our customers keep their home comfortable year-round.
See Our Financing Options »