Get A New Humidifier Today!
If you need to raise the level of humidity in your home (especially during the winter) we can install a humidifier that works with all budgets. Experts say the ideal relative humidity level is between 30% and 50%. If your level is too low or too high, you'll start to see issues like mildew, mold, dry skin, and bloody noses, etc.
At Xenia Heating & Air, we care about the air you and your family breathe. We can install a humidifier in your home so you can have total control of your air. Learn more about the convenience of humidifiers.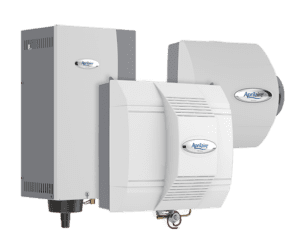 Get The Deals You Deserve This Season, On Indoor Air Quality!
Whole Home Humidifier + Installation
Adding humidity to dry air improves temperature regulation and comfort while reducing energy consumption and lowering utility bills. Install a whole-house humidifier in your space, and stay comfortable with this warm offer!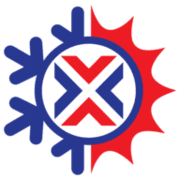 $699 Whole Home Humidifier + Installation
Save $200 | Regular $899
Humidifiers are devices that emit water vapor or steam to increase moisture levels in the air (humidity). There are several types:
Central Humidifiers
Central humidifiers are built into home heating and air conditioning systems and are designed to humidify the whole house.
Ultrasonic Humidifiers
Ultrasonic humidifiers produce a cool mist with ultrasonic vibration.
Impeller Humidifiers
Impeller humidifiers produce a cool mist with a rotating disk.
Steam Vaporizers
Steam vaporizers use electricity to create steam that cools before leaving the machine. Avoid this type of humidifier if you have children; hot water inside this type of humidifier may cause burns if spilled.
Evaporators
Evaporators use a fan to blow air through a wet wick, filter or belt.
Top 4 Benefits of Humidifiers
Keep Bacteria And Viruses In Check
Lower Your Risk Of Nosebleeds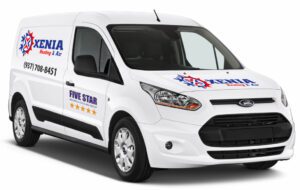 We're Certified + Our Vans Are Loaded!
Xenia Heating & Air customers can rest assured knowing our NATE- certified technicians will arrive at your home on time with a fully-stocked service vehicle, equipped with all the latest in HVAC technology. We come ready to repair or replace common parts, including ignitors, fuses, pilot lights, breakers, burners, heat strips, heat exchangers, switches, blowers, valves, air filters, control boards, and more.
If you need some financial assistance in upgrading your home's HVAC system, or if you need help covering the cost of repairs, we encourage you to check into our financing options. We at Xenia Heating & Air are joining forces with Wells Fargo Bank to make our credit card available to help our customers keep their home comfortable year-round.
See Our Financing Options »