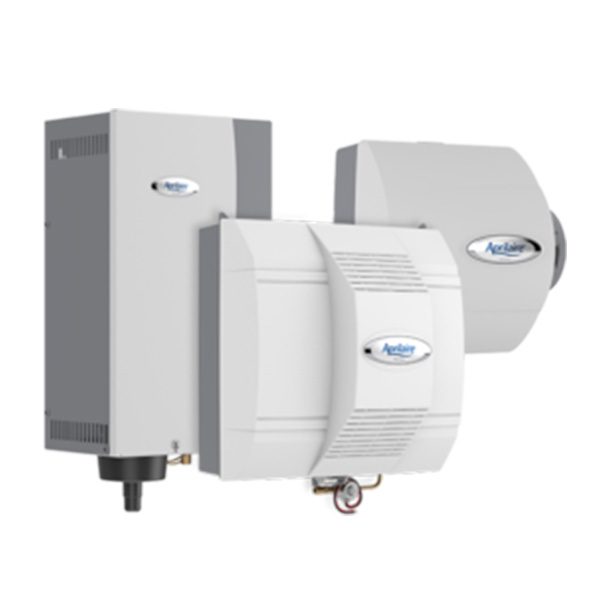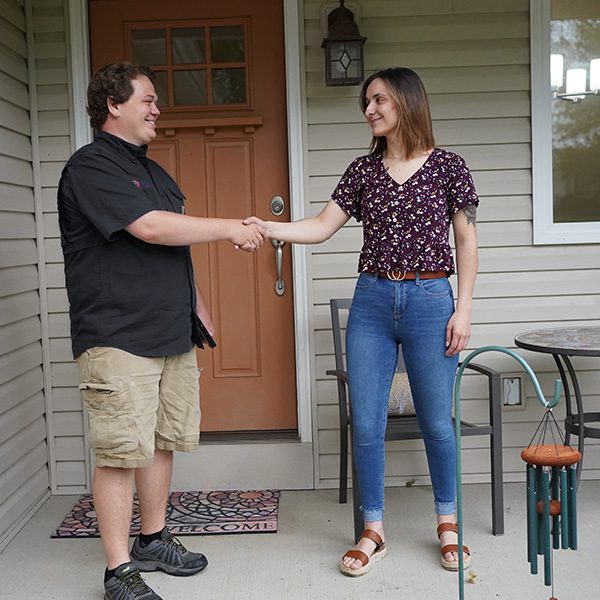 If you own a home in Xenia, Greater Dayton, Greater Cincinnati or surrounding areas, you have probably noticed how arid and dry the air becomes in the wintertime whenever it gets extremely cold outside. The air gets so dry during wintertime, it can cause health-related problems and serious damage to the home itself. If you don't have something to help keep some moisture in your indoor air supply, it can cost you. If you don't have any humidity control during the winter, you should consider installing a whole-home humidifier. Whole house humidifiers provide all the humidity you need throughout your home to keep your indoor air quality optimal while also helping with heating. Homes with optimal humidity hold heat better and provide optimal comfort, making it easier for your furnace to provide heat. 
We at Xenia Heating & Air offer the best prices on the best humidifiers with professional humidifier installation services throughout Greater Cincinatti, Greater Dayton and surrounding areas. Humidifiers add moisture (or humidity) to the air in your home or building according to the home or building's needs. You can get humidifiers for single rooms, or you can get them for the entire house. Whole-home humidifiers can be connected to furnace fans, HVAC system, or air handlers to generate humidified air throughout the ductwork and out into the home. We offer all the top brands of humidifiers, including Aprilair, Aircare, Honeywell, Ultrasonic and more.  
Buy Today, Pay Overtime with HVAC Financing
Your local home comfort heroes here at Xenia Heating & Air have amazing relationships with an assortment of local lenders and reputable financial institutions. We partner with the best in the business to make the furnace replacement and A/C replacement process fast, affordable and simple. Our job is to help homeowners enjoy the most superior home comfort all year long, even during the hottest and coldest seasons. Your job, as our amazing customer, is to sit back, relax and enjoy your home comfort system with easy payment plans that enable you to pay off your new HVAC equipment over time. We understand how sometimes home comfort can't wait here in the Miami Valley Ohio area. Our furnace financing, A/C financing, and heat pump financing options are second to none.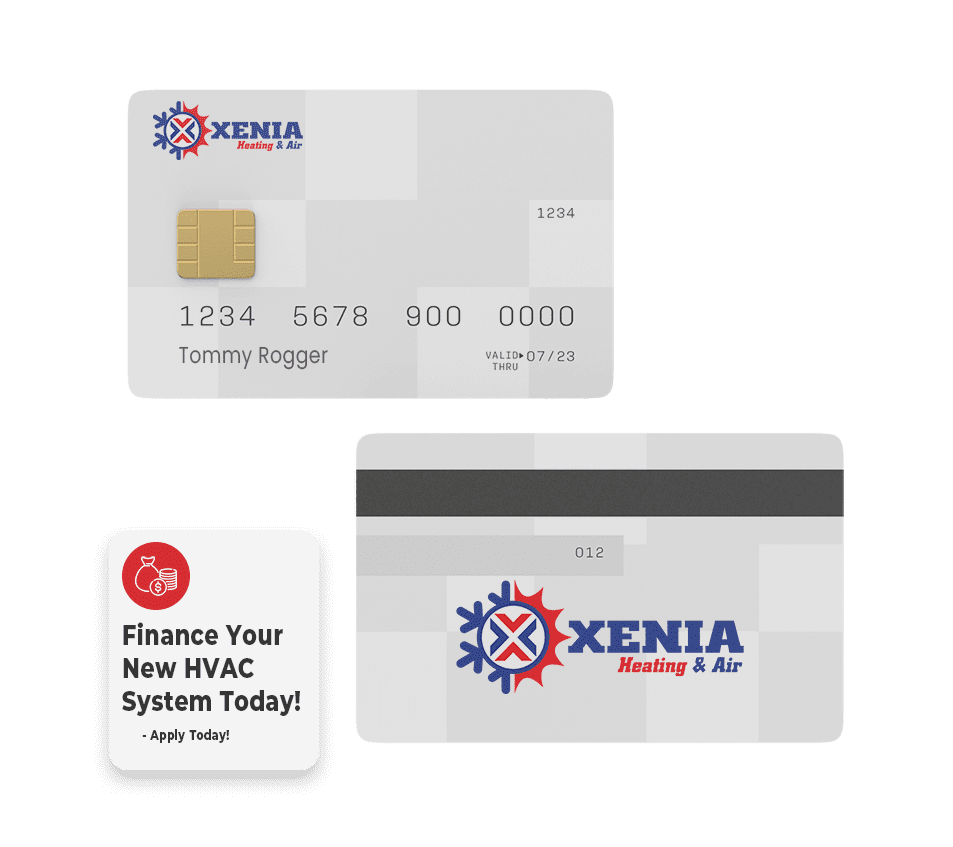 Schedule a Whole-Home Humidifier Installation
Are you looking for the best price on a new humidifier or "humidifier installation near me" in Xenia, Greater Cincinnati, Springfield, Greater Dayton or surrounding areas? If you're looking for the best humidifier for the best prices, you're definitely in the right place. If you need a whole-home humidifier installed in your home or building, we at Xenia Heating & Air are always available and always more than happy to come over and help. We have regular specials and online deals (like the one listed below) that reduce the cost of whole-house humidifier, or whole-home humidifier installation 
Humidifiers not only improve indoor comfort levels. Whole-home humidifiers also improve indoor air quality. They promote optimal health and well-being in the home. If you want the best deal on a humidifier in the area, make sure you check our special offer below while it's still available. Humidity control helps homeowners save money on their monthly heating costs. They also protect the house itself from damage caused by dry air during the coldest months of winter. This amazing air care offer features the HVAC industry's best humidification systems, including a 5-year warranty on parts.