Get A New iWave-R Air Purifier Installed Today!
The iWave-R is an air purifying device that installs in any duct air conditioning system. When air passes over the iWave, ions produced by the device reduce pathogens, allergens, particles, smoke, and odors in the air, creating a healthier environment without producing any harmful byproducts. Our Install Team at Xenia Heating & Air can install the iWave-R in your home so you can have total control of your air starting today!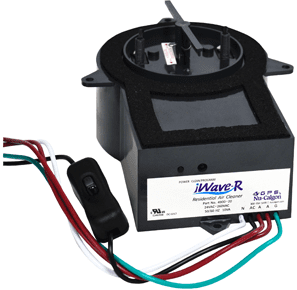 Get The Deals You Deserve This Season, On Indoor Air Quality!
Whole-House Air Cleaner + Installation
A Whole-House Media Air Cleaner traps and filters airborne particles and contaminants passing through the duct system insuring cleaner air and is up to 85% more efficient at removing airborne particles than a standard 1-inch furnace filter. Get the benefits of a whole-house solution for improving the air in your home!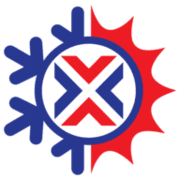 $399 Whole-House Air Cleaner + Installation
Save $100 | Regular $499
Improving Indoor Air Quality With The iWave-R
In the wake of the novel coronavirus pandemic, the iWave-R has gained popularity as being useful in keeping homes free from airborne viruses. The iWave-R is an air purification device that is very affordable and highly innovative. The system is effective in any HVAC system that utilizes ductwork to transport air. It works by targeting outgoing air as it passes through the air ducts over the system's ion generator. Before this treated air is blown out into the residence, the iWave-R kills airborne bacteria, mold, viruses, pathogens, and allergens in the air supply. Furthermore, it cleans out other types of pollution and removes odors and smoke. Because of this, it is helpful in creating superior indoor air quality without any byproducts.
Experts compare the iWave-R's innovative technology to how nature works in purifying the air. In nature, pressure and energy work to purify the air. These natural processes include things like ocean waves, rain, waterfalls, wind, lightning and more, which cause molecules to break apart leaving a healthy and clean breathing environment. However, one of the biggest differences between the iWave-R and the processes of nature is that the iWave-R doesn't leave behind unnecessary byproducts. In nature, however, this process usually forms harmful ozone gases.
Health Effects of Poor Indoor Air Quality
By reducing or eradicating airborne contaminants floating around we might not be aware of, we decrease associated health problems. However, the problem with indoor air pollution, what makes it insidious, is that a great deal of the health problems aren't evident immediately after exposure. Because some forms of indoor air pollution can linger for years and cause severe health problems down the road, it would behoove a homeowner not to investigate, or to educate themselves, and to find out what's floating around in the air in their home.
Short-Term Effects
Headaches
Itchy Skin
Asthma Irritation
Long-Term Effects
Respitory Diseases
Heart Disease
Cancer
If you need some financial assistance in upgrading your home's HVAC system, or if you need help covering the cost of repairs, we encourage you to check into our financing options. We at Xenia Heating & Air are joining forces with Wells Fargo Bank to make the Carrier® credit card available to help our customers keep their home comfortable year-round.
See Our Financing Options »