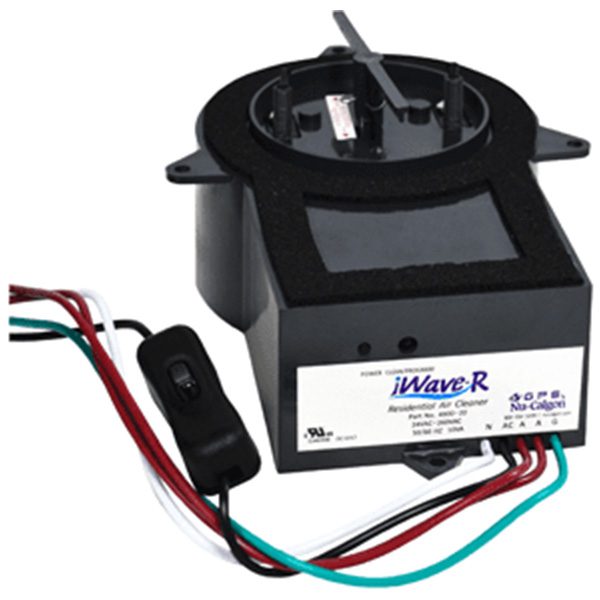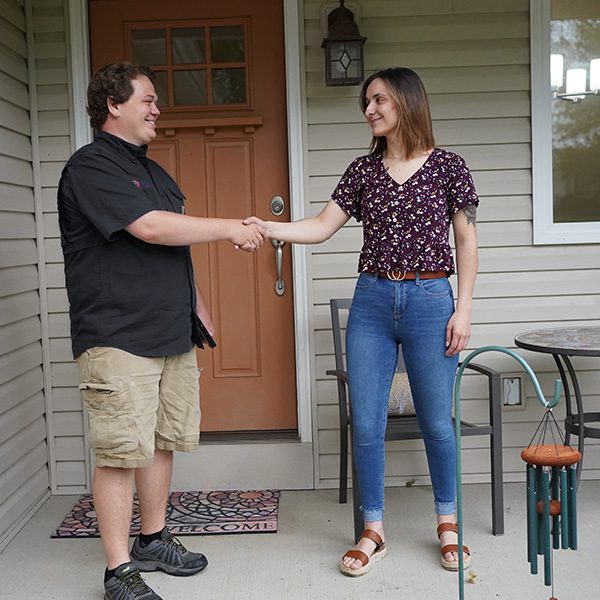 If you're trying to purify your indoor air in the most affordable way possible, you should consider getting an air purifier. Air purifiers are indoor air quality products that work by removing air pollution and particles from the air supply in the home. Air purifiers are essential if you suffer from asthma or you're prone to allergies. They remove second-hand tobacco smoke and other pollution. Air purifiers help with a wide range of different types of indoor air pollution and other types of odors. Because indoor air pollution is recognized as a major health concern in the U.S., homeowners using air purification products enjoy tremendous benefits in their overall health. They also help with your sense of well-being almost immediately. 
Schedule an iWave-R Installation Today
Your air purification experts here at Xenia Heating & Air sell and install all the HVAC industry's latest ionization air purification products, including the popular products by iWave. We offer the most competitive prices on the iWave-R in Greater Dayton, Greater Cincinnati and surrounding areas. If you're looking to upgrade your home or building's air supply, we encourage you not to wait. Check out the special offer we at Xenia Heating & Air have for the iWave-R. 
This special online deal we have on our latest ionization product is only available for a limited time. Don't let this amazing deal slip you by. If you pass it up and leave this site, we can't guarantee it's going to be here tomorrow. Don't delay calling us right away and cashing in on this amazing offer for optimal indoor air quality! We encourage you to do yourself (and your guests and family) a massive favor and make the investment that will pay itself off over time in all sorts of dividends (improving health and well-being) in addition to protecting your home from mildew, bacteria, mold, pathogens and infectious airborne viruses. 
3 Tips to Improve Indoor Air Quality
Our all-around air quality control experts here at Xenia Heating & Air like to put extra "care" in indoor air care. We offer the following tips to help you improve your Indoor Air Quality:
Invest in an Air Purifier
If you haven't thought about improving your home or business' indoor air quality, now is an excellent time to do just that! We are standing by! Investing in one of our low-cost air purifiers we install at Xenia Heating & Air is an excellent way to improve your home's overall air quality. Air purifiers work great with residential heating and cooling systems. They make the equipment last longer and provide optimal air quality by removing dirt, airborne mold spores, pollen, dust, pet dander, and other forms of air pollution floating around in your home. This makes your air filters last longer and minimizes the strain and stress caused by poor airflow from dirty air filters. Air purifiers also remove harmful bacteria, airborne viruses and other microorganisms. Air purifiers also remove bad odors and toxic chemicals from the air.
One of the most fundamental parts of owning a home comfort system is to remember to keep air filters replaced regularly. While most homeowners know how to do this, most fail to understand that their typical, standard HVAC air filter (the one-inch-thick fiberglass air filter), does nothing to improve indoor air quality. These air filters are only designed to protect your HVAC equipment. If you have the standard size filter, investing in a better air filter or a HEPA filter could help you improve your indoor air quality tremendously. If you have anything compromising your indoor air quality, this is something you should consider. 
Keep Up with Preventative Maintenance
Preventative maintenance is essential for HVAC equipment longevity and heating and cooling efficiency. It helps to keep heating and cooling costs in check. Additionally, seasonal maintenance is also essential for home comfort and optimal indoor air quality. Being proactive with your HVAC system and having this service performed annually enables the equipment to run a lot more smoothly; it also enables your equipment to do its job more effectively (the way it's designed to) and pays for itself.  Being proactive with preventative maintenance always pays off in the long run. Preventative maintenance improves indoor air quality, and our air quality control professionals here at Xenia Heating & Air strive to put special "care" in your all-around air care.