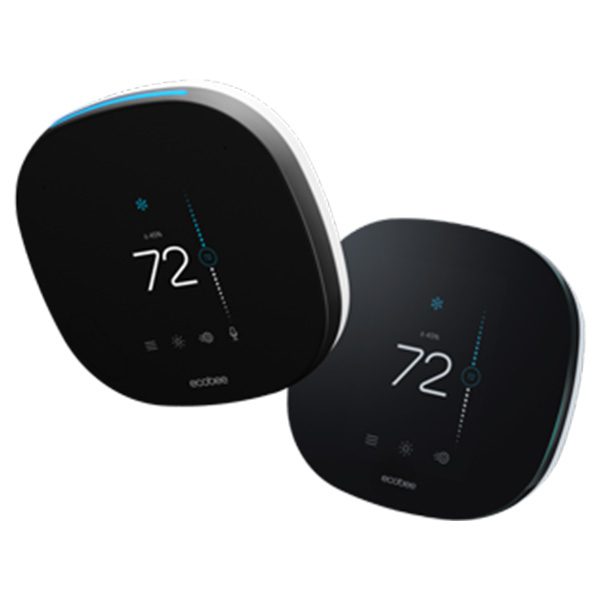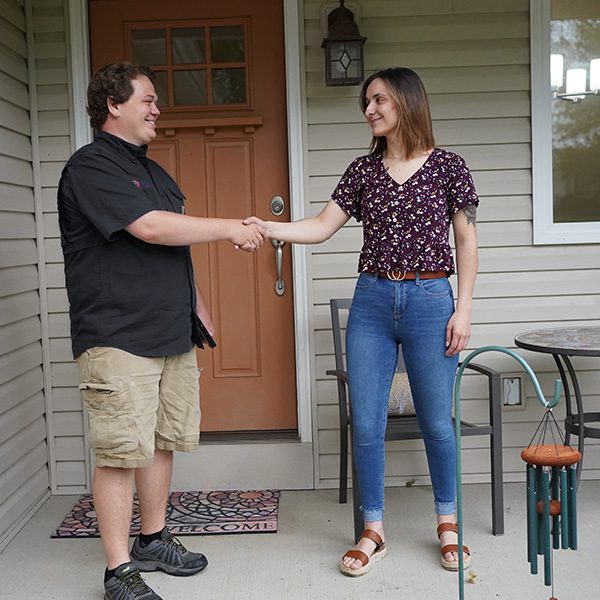 What's A Smart Thermostat?
Far too many people don't realize how much thermostat technology has improved in the last few years. Our new line of smart thermostats we have at Xenia Heating & Air are major upgrades compared to the ones used in previous generations. They are a complete iteration of the programmable thermostat. Although programmable thermostats can still be useful and convenient (they're still much better than that old disc-shaped thermostat), smart thermostats provide homeowners with superior control over their indoor climate with superior comfort levels and optimal indoor air quality. If you own a smart thermostat or if you have a Wi-Fi thermostat in your home, you can adjust the temperature any time from any place via your tablet or smartphone, or any other device with access to the internet.
Smart thermostats have a wide range of innovative features. They have motion sensors, smart home software and Wi-Fi accessibility. They display cool features to help you improve any issues you might experience with your programmable thermostat. Smart thermostats also help you save money on your home heating and cooling bills and do a lot more. Because of this, we recommend homeowners upgrade to one of our low-cost smart options — such as our Ecobee, the new Google Nest, Honeywell (with the Honeywell T6, T10), or Carrier Infinity.
Schedule Your Wi-Fi Thermostat + Installation Today
Are you trying to find the best deal on a smart thermostat or Wi-Fi thermostat in Xenia, Greater Cincinnati, Greater Dayton or surrounding areas? If you are, you're in the right place! Xenia Heating & Air offers professional smart thermostat installation services at the lowest prices in the region with customer satisfaction guaranteed across the board. We also offer the best deals and discounts on smart thermostats and Wi-Fi thermostats in the Miami Valley Ohio area to save you money on your heating and cooling, which pays for itself. Nevertheless, these special offers won't last forever! 
Smart thermostats are extremely popular options among homeowners in the Miami Valley area because they're very cost-effective, affordable and convenient. Because they reduce your home's heating and cooling costs by as much as half, they more than pay for themselves quickly. Our latest smart thermostats also come with a wide range of amazing features to help you automate your home's temperature settings and make life as comfortable as possible at the lowest possible cost. Smart thermostats help homeowners air quality control and they're excellent for monitoring the ever-changing weather patterns here in the Miami Valley Ohio area.
Benefits Of Thermostat Upgrade
Remotely Control Indoor Comfort Levels
Whether you are on your way home from work, or you are still lying in your bed and not wanting to get up just yet — if you have your smartphone or mobile device nearby and you have a signal, you won't have any problems adjusting your thermostat! Because of their sharp designs, user-friendly screens, and helpful apps, smart thermostats are extremely convenient and easy to use for anyone with a mobile device. Even if you have struggled with other new technology or high-tech devices, you won't have any problems using your thermostat after we install your new thermostat and we explain everything. 
Track Energy Consumption & Save Money
Wi-Fi-enabled smart thermostats enable you to track your heating and cooling bills utilizing all the various energy-saving features. In fact, Google awards homeowners who are able to reduce energy usage their own "Leaf" badges if a customer successfully uses their Google Nest Thermostat. Smart thermostats also give you all sorts of user-friendly tips to help you reduce your costs and be as energy efficient as possible. They can generate monthly energy reports to assist with energy savings. Nest and Ecobee smart thermostats help you track of your heating and cooling bills with easy-to-read monthly reports as well. If you'd like to know how much your heating bills are from month to month, you can have the device create a report highlighting all this and more. 
Human Error is Eliminated
Smart thermostats know when you are coming and going. They predict your schedule in order to regulate your temperature settings for optimal home heating and cooling efficiency. These smart devices make adjustments as soon as you leave to optimize your indoor comfort levels. They also adjust when you get home to accommodate you and save you money. Although people usually leave their HVAC systems running all day (even when they're not at home), they don't need to when they have a smart thermostat.  Smart thermostats (like the new Google Nest Learning Thermostat) help you manage your comfort levels while also helping you save money on your home heating and air conditioning bills. The Nest can detect when you are away so it will turn down the heat for you to reduce your heating costs. 
Remote Window into Your Home
Having a smart thermostat installed by Xenia Heating & Air gives homeowners a window into their home when they are away. They come with an app that gives you access to your home from anywhere in the world via the Internet. If you aren't home and want to make sure your heat is on or needs adjusted, this is essential. If you have multiple homes or have a vacation home, smart thermostats are excellent ways to guarantee the HVAC unit is running the way you need it to without physically being there inside.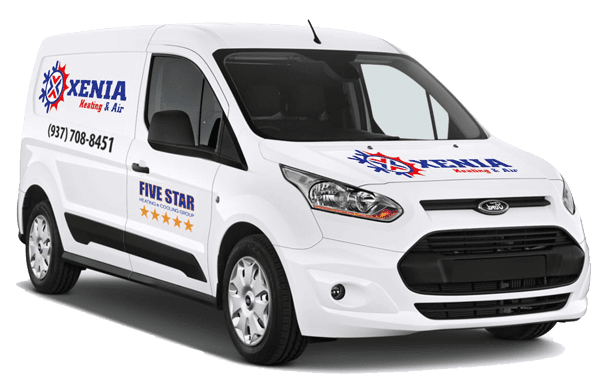 What Temperature Should I Set My Thermostat?
If you have multiple people living in your home and you're able to agree on a temperature setting that keeps everyone cozy at once, count yourself lucky! Finding that ideal temperature is a challenge for a lot of Miami Valley Ohio area homeowners. If you're on a tight budget trying to keep your heating and/or air conditioning costs in check, it makes it all the more difficult. If you're trying online asking this question, don't fret. Our home comfort experts suggest the following smart thermostat tips: 
Other Times of the Year

 

Overall Money-Saving Settings

 

Winter Setting to Save on Heating Costs

 

Summer Setting to Save on Cooling Costs

 
3 Tips to Improve Your Indoor Air Quality
Keeping Up with Maintenance
Keeping up with preventative maintenance is essential not only for your HVAC equipment longevity and heating and cooling costs; it is also essential for your home comfort levels and to maintain optimal indoor air quality. Being proactive with your HVAC system enable your equipment to run much more smoothly and enables your system to do its job effectively, the way it is designed to. Being proactive always pays off in the long run. Seasonal maintenance always helps improve your indoor air quality. 
 
Invest in Better Air Filters
Replacing your air filters on a regular schedule is one of the most fundamental parts of owning a home comfort system. Most homeowners understand they need to replace their air filters regularly. Nevertheless, far too many fail to do so on time. They also fail to realize their standard air filter, the one-inch-thick fiberglass air filter, usually doesn't improve their indoor air quality. These air filters are only designed to protect their equipment. This means investing in a better air filter or a HEPA filter could improve your indoor air quality. If you have anything compromising your indoor air quality, this is something you should consider. 
Invest in an Air Purifier
Purchasing a good air purifier from Xenia Heating & Air is a great way to improve your indoor air quality. Air purifiers help home heating and cooling equipment run at their best by removing dirt, mold spores, pollen, pet dander, particles, dust, and other pollutants floating around in household air supplies. Air purifiers make air filters last longer and reduce the strain poor airflow causes when air filters are dirty. Air purifiers also kill harmful viruses, bacteria, and other microorganisms. They remove unwanted odors and chemicals in the air supply.