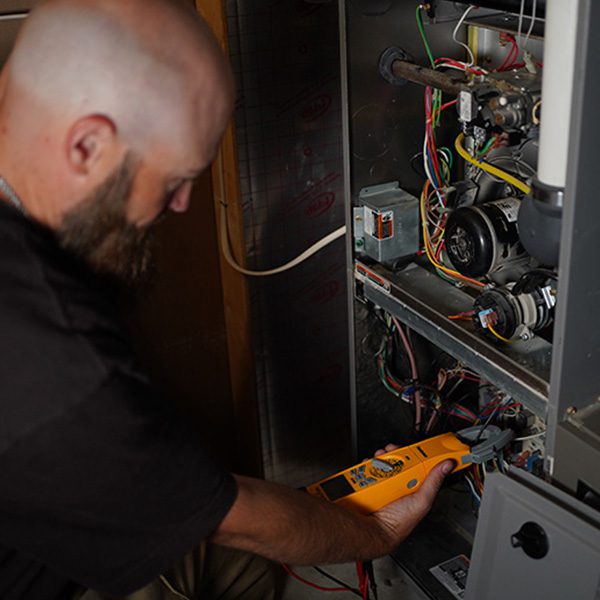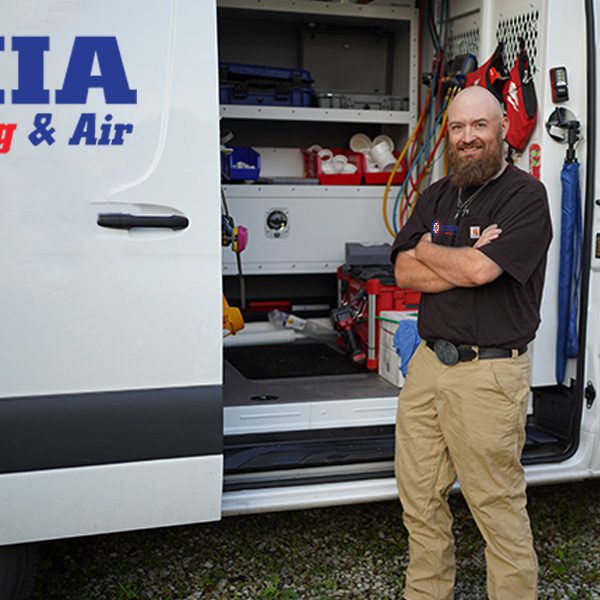 24-hour Emergency Heating System Services
We have a team of professional furnace technicians who are NATE-certified and the best at what they do in the region. We also offer the best prices on furnace installation and heating system replacement with warranty coverage you won't find anywhere else. Simply put, you won't find better, more friendly, more professional services at more reasonable price rates.  We believe Miami Valley Ohio area homeowners should get the most value for their hard-earned money on all types of HVAC services and local furnace services are no exception. We offer emergency furnace repair, furnace maintenance, furnace installation, emergency heating system repairs and much more. Because we've been in the residential furnace business for half of a century, we are able to offer our amazing customers more than anyone in this business. Whenever a homeowner chooses Xenia Heating & Air, they get the expertise, professionalism and technology of a major furnace company with the low prices and personal touch of a small family-owned business. Call us today at (937) 708-8451.
4 Residential Furnace Safety Tips
With home heating systems being the second leading cause of residential fires and even fire deaths in the U.S., your home heating heroes here at Xenia Heating & Air take furnace safety very seriously. We always put our customers' safety first and do everything by the book to ensure the utmost heating system safety measures are in place. Safety always comes first, no matter what we're doing, across the board, but furnace safety is our highest priority. Our NATE-certified furnace experts and furnace safety experts list their top 4 Furnace Safety Tips in the following to help keep you and your loved ones safe this winter without losing comfort:
Smoke Detectors Need Checked Regularly
This is one of the most essential home heating safety tips. Although it is fairly common sense, we still have to remind people, nevertheless. Each and every home needs to have good, reliable smoke detectors in place on every floor of the home. This includes the basement. There needs to be a smoke detector inside every bedroom and outside every bedroom in addition to every area used for sleeping. The smoke detectors need to be in good working order, and they need to be tested frequently. Smoke detectors should be located on the ceiling or high up on the wall near the ceiling. Testing them is something that needs to be done once a month to check batteries and make sure they're still good.
Replace Your Furnace Air Filter Regularly
Home heating systems, like all types of HVAC equipment, require proper air flow. Without proper airflow to your furnace, it can develop into a major safety hazard. Make sure to check your furnace's air filter once every month during the wintertime to keep airflow optimal. If you find the filter needs cleaning or needs replaced, which is more often the case than not, make sure to do so. Regularly checking and replacing air filters is essential for all HVAC equipment.
Give Your Heating System Enough Space (and Respect)
Furnaces generate large amounts of heat. That's what they're made to do. Because they produce so much heat, they need to be given adequate space. If you store anything in the room with your furnace, which you should avoid doing, if possible, make sure not to place anything that might be considered flammable anywhere near the furnace. This includes boxes, paint, carpet, newspapers, and other chemicals. A minimum of three feet of space surrounding your heating system is the standard rule of thumb. Additionally, if you have children in your home, make sure they understand never to play around the furnace and not to go near it. Warn your kids. Educate your family. Give your furnace the respect it deserves.
Furnace Maintenance Includes Furnace Inspection
If you want to ensure your furnace is safe heading into the wintertime, it's essential you have one of our furnace experts perform a heating system safety check. Heating systems safety inspections are part of routine seasonal maintenance. It includes a furnace tune-up. We handle all of this when you have us handle your home heating system needs. We also troubleshoot your furnace and any related components. We inspect everything from top to bottom. We can also perform furnace diagnostics to locate minor concerns before they develop into major problems and safety hazards that could cost you more than you're willing to lose.

We're Your Local Amana Brand Dealer in Xenia, OH
Xenia Heating & Air is proud to be your local Authorized Amana Brand Dealer here in the Greater Greene County and Miami Valley Ohio area. We are honored to partner with a trusted name in the HVAC industry and look forward to selling and installing these high-quality home comfort systems at the most competitive prices in the local market with customer satisfaction guaranteed. Becoming an Authorized Amana Brand Dealer comes with the Amana Advantage. The Amana Advantage includes a variety of benefits we pass on to customers, such as amazing warranty coverage, HVAC finance options, maintenance programs, and more.