We Can Repair Your Furnace!
At Xenia Heating & Air we employ some of the best and most qualified residential HVAC Technicians in the business. When you "crank up the heat" and nothing happens rest assured that our team of qualified heating and cooling experts are always just a phone call or mouse click away. We know that the last thing a homeowner wants, is to wake up in the middle of the night to a cold home, or come home after a long day at work to a heating system that doesn't work properly.
Xenia Heating & Air strives to be the very best heating and cooling service provider in the Xenia, OH area. We want to assure you that we will be here for all of your heating and cooling needs this season. Our NATE-Certified HVAC technicians are prepared to service and repair almost any issue you have during their visit. Each of our technicians drive a fully equipped van with everything they need to service your HVAC system and help you to feel comfortable in your home again.
Weather your heating system is beginning to indicate there might be problems in the near future, show signs of old age, or need immediate repairs you can rest assured that we have you covered. We offer all sorts of emergency heating system repairs, 24 hours a day, 365 days a year including holidays, and weekends.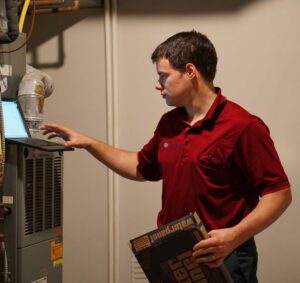 Is Your Furnace Giving You Warning Signs?
Here are 4 of the top warning signs that your furnace might give you before a major breakdown.
Difficult to Start Or Keep Running?
If your furnace is having a hard time starting up and staying on, there could be several things going on, including bad wiring, thermostat malfunctions, pilot light malfunctions or fan motor problems. In any case, you should give us a call at (937) 708-8451, to have one of our NATE-certified technicians take a look.
Have A Yellow Pilot Light?
If the pilot light flame in your furnace is yellow, you should take this very seriously, as this is a sure sign of an issue. Yellow flames indicate there's a mixture of gases. The proper color of a healthy pilot light is blue, which indicates an ideal balance of gases. The yellow pilot light, however, can indicate dangerous gases like carbon monoxide.
Drafty Or Warm Zones?
If you're feeling cold and drafty areas in your home, your furnace might not be working properly. Likewise, if you notice really warm areas, you should call us to discuss the issue further and explore your options to solve it in the most affordable way possible.
Repairs Adding Up?
As we touched on above, if you are needing to have repairs done to your furnace more frequently (like multiple repairs in the past couple years) it would be wise to begin to think about replacing it. Unfortunately, furnaces are like cars, only worse; they tend to start breaking down more as they get older.
Get The Deals You Deserve This Season, On Furnace Repair + Maintenance!
Furnace Tune-Up + Safety Check
Don't neglect your heating system this winter! Let our technicians give your furnace or heat pump a tune-up before the cold season begins. You'll gain peace of mind knowing your heating system will last through the season. Learn more about this special offer!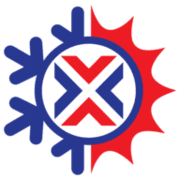 $129 Furnace Tune-Up + Safety Check
Save $20 | Regular $149
We Are Qualified + NATE-Certified!
Our top-notch, licensed HVAC technicians are some of the best HVAC technicians in the industry here in Ohio. In order for them to wear one of our uniforms, they go through a stringent vetting process that begins with several training and certification programs including the NATE- Certification, and this training continues perpetually with regular recurring in-house training sessions to stay up to speed with industry standards and excellent working knowledge of HVAC systems. When we send a technician to your home, we want you to be at ease knowing you are getting the absolute best in the business.
As such, each and every technician is an extensively trained, thoroughly tested, drug tested, background checked, W-2 employee of our growing company. We are licensed, state certified, bonded and fully insured. In every job we do, and above all else, customer satisfaction is our highest priority and is always guaranteed!
In our many years of distinguished customer service, we have met with homeowners who were apprehensive they might have a heating system brand, model, or style that we would not be familiar with and would not be able to work on it. We've been in business for almost half of a century, however, and we are confident in telling you that this has never been a problem. It doesn't matter what type of furnace or heating system you have, whether it's extremely old, outdated or even if it was installed as recently as last week, our service technicians are trained extensively and have a wide and diverse range of experience on every type of system out there. As such, we assure you, we can help.
We service all brands of heating equipment and HVAC systems, including leading brands like Carrier, Coleman, Trane, American Standard, Amana, Frigidaire, Comfortmaker, Bryant, Gibson, Goodman, Heil, York, Maytag, Lennox, Rheem, Tempstar and more.
No matter what kind of heating system you have in your home, regardless of how old or rare it is, we are the right team to call for help. Plus we guarantee customer satisfaction 100 percent.