Proudly Serving Centerville, OH Residents
Our team at Xenia Heating & Air proudly services the people of Centerville, OH, with the highest quality of HVAC services in the area. If you are an Centerville resident who is looking for a reliable, affordable and five star rated HVAC company to serve your needs, look no further.
At Xenia Heating & Air we offer a wide variety of HVAC services including: repairs, replacements, and maintenance for your air conditioner, furnace, or heat pump. No matter the brand or age we can help you get comfortable in your home again. If your looking to improve your homes indoor air quality we also offer a wide range of add-on devices and systems that include whole-home humidifiers, dehumidifiers, air purification technology, UV lights or UV Lamps, air filters, iWave-Rs and more.
If you reside in Centerville and need assistance, we would be honored to help you by providing any of our premium HVAC services at the most affordable price rates in the region.
Need emergency heating or cooling services? Give us a call.
Is your AC blowing warm air? Give us a call.
Is your furnace not warming your home? Give us a call today at (937) 708-8451. You can also get the ball rolling now and set up an appointment online by clicking here!
Learn More About Centerville, OH
Having a population of more than 23,700 residents, the City of Centerville is a large suburb of Dayton. It is primarily located in Montgomery County, with a small portion in Greene County
Because it's between two rivers and it's a central location to cities like Dayton and Lebanon, Benjamin Robbins originally named the community "Centreville" after his hometown, Centreville, New Jersey. In 1900, the U. S. Post Office officially changed the spelling of the town's name to its current form, Centerville.
Nowadays, Centerville is the location of the largest cluster of early stone houses in the state. These homes are listed on the National Register of Historic Places. They can be found near Main Street and Franklin Street (State Routes 48 and 725). They are now known as being part of the Architectural Preservation District. To this day, the area is a reflection of the "Main Street Downtown" era that shaped American towns and cities throughout the early 1900s.
Constructed prior to the First World War, most of the buildings in the APD display a diversity in architectural styles. Their detail and rich craftsmanship have made them an asset to the Centerville community. Centerville attained the status of city on Dec. 2, 1968; it's Town Hall Theatre, which is in the "Heart of Centerville," has served the community for more than 70 years.
The "Heart of Centerville" also features a selection of local restaurants, boutiques, and other businesses in a historic setting which also includes Ohio's largest collection of early stone buildings.
Local Reviews
for Centerville, OH
Powered by Nearby Now
---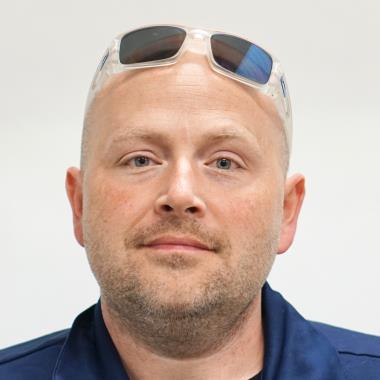 Justin S.
70327651
Near
Cobble Brook Dr,

Centerville

,

OH

45458
James L.
66497819
Near
Christopher Dr,

Centerville

,

OH

45458
Mike H.
I performed a diagnostic on a heat pump that was not producing cold air. After arriving sent call for cooling. Found contactor pulled in but not running. No high voltage. Breaker tripped. Had continuity to ground on start winding at plug on compressor. Discussed with customer. Explained that system is out of warranty. This is an electric furnace and heat pump. Whole system will need replaced. Put disconnect in off position prior to departure. Sent customer estimate. She stated that she would need to discuss with husband.
Near
W Social Row Rd,

Centerville

,

OH

45458
Mike H.
I completed a tune-up and safety check on clients air conditioner. No issues seen at this time. System operational.
Near
Cloverbrook Park Dr,

Centerville

,

OH

45459
Jeffery R.
performed a diagnostic service call for a 2021 gas furnace. Customer was having issues with default settings on scheduling taking over and hold being disabled I remove scheduling by disabling it in the system as well as setting the system to auto change over with a 3° buffer so the furnace will not turn the air on in the air when I turn the furnace on.
Near
Tifton Green Trail,

Centerville

,

OH

45459
Mike H.
I performed a diagnostic service call for a 3 year old furnace / duct work. Customer remodeling home. Furnace has a large amount of drywall dust inside cabinet. Furnace would light then immediately go back out. Pulled and cleaned flame sensor then started furnace. Furnace ran with no further issues. Furnace operational upon departure.
Near
Linden Dr,

Centerville

,

OH

45459
Daniel M.
Upon arrival I competed diagnostics and found it needed a new capacitor. The coil was caked in dust. Never cleaned. I took the time to take apart and clean coil as well. System is now running in cooling with a 17 degree split.
Near
Davis Rd,

Centerville

,

OH

45459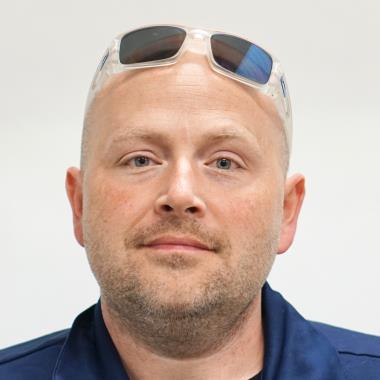 Justin S.
Went for a callback service. Customer is now noticing noise soon after this repair was done. I found the fan blades have separated from to hub, or part that secures to motor shaft, with these no longer attached only the shaft spins and blades do not. We will order a new fan blades for this unit. The model and serial number are very difficult to make out on the data sticker. The fan blades are pictured and are 18 inches in diameter.
Near
Centerville

,

OH

45458