Proudly Serving Fairborn, OH Residents
Our team at Xenia Heating & Air proudly services the people of Fairborn, OH, with the highest quality of HVAC services in the area. If you are an Fairborn resident who is looking for a reliable, affordable and five star rated HVAC company to serve your needs, look no further.
At Xenia Heating & Air we offer a wide variety of HVAC services including: repairs, replacements, and maintenance for your air conditioner, furnace, or heat pump. No matter the brand or age we can help you get comfortable in your home again. If your looking to improve your homes indoor air quality we also offer a wide range of add-on devices and systems that include whole-home humidifiers, dehumidifiers, air purification technology, UV lights or UV Lamps, air filters, iWave-Rs and more.
If you reside in Fairborn and need assistance, we would be honored to help you by providing any of our premium HVAC services at the most affordable price rates in the region.
Need emergency heating or cooling services? Give us a call.
Is your AC blowing warm air? Give us a call.
Is your furnace not warming your home? Give us a call today at (937) 708-8451. You can also get the ball rolling now and set up an appointment online by clicking here!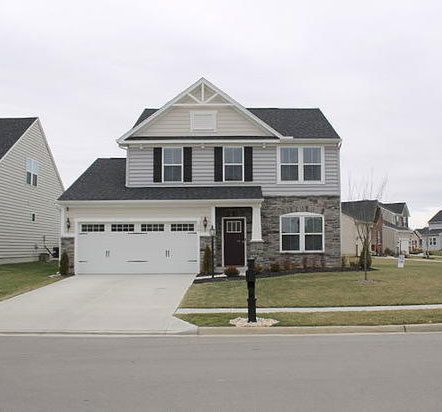 Learn More About Fairborn, OH
Established in Greene County near Dayton and the famous Wright-Patterson Air Force Base, the City of Fairborn has a population of around 34,000 people.
Fairborn today has the unique distinction of being the only city in the world with that name. The name was adopted by combining the names Fairfield and Osborn, which were two towns that merged in 1950 to form one with that name, Fairborn.
Today, the city is extremely rich with history and strong in military, industry, education, art and culture. It was at one point the most heavily populated city in Greene County, although it never became the county seat for several reasons.
Before European settlement, the history of the area goes back to Native American tribes such as the famous Shawnee Indians. Before the Shawnee, the Adena and Hopewell Indians called the area their home.
The area of the city that had been Fairfield was formed and settled by European Americans before Ohio became a state, with a man named George Greiner building the first log cabin there in 1799. Pioneers who were migrating westward and northward from Virginia and Kentucky thought the area was a good place to settle because it's close to the Mad River. They moved here and developed the land despite it being home to the natives, who at times raided the village and took prisoners. As a result of these skirmishes, the settlers also took prisoners from the natives. However, for the most part, historians say there wasn't any major bloodshed between them.
The part of Fairborn that was Osborn was first settled in 1850, near what is now the Haddix Road/State Route 235 intersection along the northern border of Wright-Patterson Air Force Base.
Today, Fairborn is home to Huffman Prairie Flying Field, which is now part of the Dayton Aviation Heritage National Historical Park. This 84-acre section of open pasture is considered by many as the birthplace of aviation. It was here that the Wright Brothers made countless flights in the early 20th century to develop what would become the first practical airplane. They also trained hundreds of pilots.
In 1917, the United States Army Signal Corps purchased the field and added an adjacent plot of 2,000 acres. It was renamed as Wilbur Wright Field. In 1948 the area was merged by the US military with nearby Patterson Field. It became Wright-Patterson Air Force Base.
In 1950, the two towns, Fairfield and Osborn, officially merged forming Fairborn.
From then until 1970, Fairborn quickly grew to six times its former size. This allowed it to quickly surpass the size of the nearby county seat, which is still Xenia. Almost all of the massive expansion and development is due to the nearby Air Force Base. However, since that explosion of growth leading up to the 1970s, Fairborn's growth slowed until the late 1980s, at which point it resumed a moderate pace. Since that time, Fairborn's population size has been surpassed by the neighboring Beavercreek, which is currently the most populous city in Greene County.
Today, Fairborn is the home of Ohio's largest elementary school, which is Fairborn Primary School.
The students there include children of military assigned to the Air Force base.
Every August, Fairborn hosts its annual Sweet Corn Festival. Every September, it hosts the U.S. Air Force marathon. Fairborn also has an annual 4th of July Parade.