Proudly Serving Miamisburg, OH Residents
Our team at Xenia Heating & Air proudly services the people of Miamisburg, OH, with the highest quality of HVAC services in the area. If you are a Miamisburg resident who is looking for a reliable, affordable and five star rated HVAC company to serve your needs, look no further.
At Xenia Heating & Air we offer a wide variety of HVAC services including: repairs, replacements, and maintenance for your air conditioner, furnace, or heat pump. No matter the brand or age we can help you get comfortable in your home again. If your looking to improve your homes indoor air quality we also offer a wide range of add-on devices and systems that include whole-home humidifiers, dehumidifiers, air purification technology, UV lights or UV Lamps, air filters, iWave-Rs and more.
If you reside in Miamisburg and need assistance, we would be honored to help you by providing any of our premium HVAC services at the most affordable price rates in the region.
Need emergency heating or cooling services? Give us a call.
Is your AC blowing warm air? Give us a call.
Is your furnace not warming your home? Give us a call today at (937) 708-8451. You can also get the ball rolling now and set up an appointment online by clicking here!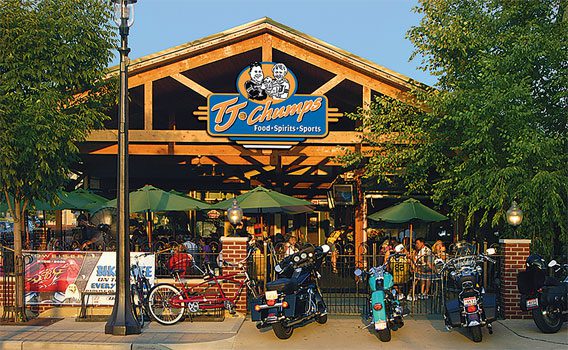 Learn More About Miamisburg, OH
Miamisburg is close to the City of Dayton; it has a population of nearly 21,000 people; it is located in Miami Township, in Montgomery County and is known for its shopping locations and large industry. Most popular among these shopping locations is the Dayton Mall. A major tourist attraction in Miamisburg is the Miamisburg Mound, which is the largest mound like it in Ohio. This canonical mound was built by the Adena people of prehistoric times.
Founded originally as "Hole's Station," as early as 1797, Miamisburg became a village in 1822, taking its new name from the Miami River, which runs through. Later, in the 1920s, Miamisburg earned its status as a city. Having said that, much of the growth in Miamisburg came during the 1840s and 1850s; this growth came as a result of the Miami-Erie Canal, construction for which began in 1827.
After World War II, Miamisburg became the location of one of the original atomic energy facilities of the nation. Production at this location concluded during the 1990s.
Historically, Miamisburg has been the location of several disasters that have made national news. On July 8, 1986, a train derailed along the Miami River. This caused yellow phosphorus the train was hauling to catch ablaze and this resulted in more than 30,000 people having to be evacuated ‒ the biggest evacuation in Ohio's history. The whole fiasco resulted in more than $1 billion in lawsuits.
The prehistoric mound mentioned above is believed to have been built by the Adena Culture, sometime between 1000 and 200 BCE. It served as an ancient Indian burial site. Currently, it is the most famous and most recognizable historic landmark in the city. It is the biggest conical burial mound in Ohio. As of 1848, the mound stood 68 feet high with a circumference of 852 feet. For locals and visitors, it is an excellent location to have picnics as people from all over the state and beyond come to see it. The site is also the location of one of the city's parks, at 900 Mound Avenue, which has been designated as an Ohio historical site. Because they've built 116 concrete steps into the mound's side, visitors are allowed to climb to the top of the Mound.
On top of the many parks located throughout the city, Miamisburg serves as host to numerous community events throughout the year each year, exhibiting block parties with food, entertainment and live music. Among these parties, they host "Spring Break in the Burg" every spring, and "Spring Fling," a festival celebrated in the downtown area in Library Park.
Every fall for Halloween, "Boo in the Burg" takes place downtown. Local businesses have special shopping and food specials for patrons during that event. Furthermore, every summer they have an annual bicycle race downtown known as "Tour D'Burg."
Local Reviews
for Miamisburg, OH
Powered by Nearby Now
---
David S.
80 to 90 full system replacement
Near
Evans Ave,

Miamisburg

,

OH

45342
Jeffery R.
I completed a diagnostic on a Five Star A/C. I inspected the evaporator coil and found it was frozen. I inspected and replaced the valve cores. From there I checked the temperature difference across the coil. Checked voltage and amps. Checked refrigerant charge, voltages and amps. All operating normally at this time.
Near
Rockcastle Ct,

Miamisburg

,

OH

45342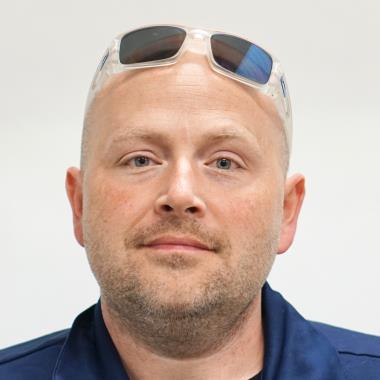 Justin S.
Client requested an estimate to replace a Heil electric furnace and Comfortmaker heat pump. I recommend replacing it with a Five Star Multi-Speed 2 Ton Electric Furnace and a Five Star 14 SEER 2 Ton Heat Pump. Customer will think about it and get back with us.
Near
Sir Lockesley Dr,

Miamisburg

,

OH

45342
Kyle B.
I removed a Goodman Electric furnace and Goodman heat pump. I installed a Five Star Multi-Speed 2 Ton Electric Furnace / Fan and a Five Star 14 SEER 2 Ton Heat Pump. Cycled and monitored the system. Operating normally at this time. Included with the installation is a free 1 year service maintenance agreement.
Near
Cotinga Way,

Miamisburg

,

OH

45342
Joseph P.
Client requested an estimate to replace a Bryant gas furnace and an air conditioner. I recommend replacing it with a Five Star 18 SEER 2-stage 4 ton air conditioner and a Five Star 96% Variable-Speed Two-Stage 80,000 BTU. Installation is to be scheduled for coming days.
Near
Cotinga Way,

Miamisburg

,

OH

45342
Blake T.
71643102
Near
N Lindsey Ave,

Miamisburg

,

OH

45342