Proudly Serving Trotwood, OH Residents
Our team at Xenia Heating & Air proudly services the people of Trotwood, OH, with the highest quality of HVAC services in the area. If you are a Trotwood resident who is looking for a reliable, affordable and five star rated HVAC company to serve your needs, look no further.
At Xenia Heating & Air we offer a wide variety of HVAC services including: repairs, replacements, and maintenance for your air conditioner, furnace, or heat pump. No matter the brand or age we can help you get comfortable in your home again. If your looking to improve your homes indoor air quality we also offer a wide range of add-on devices and systems that include whole-home humidifiers, dehumidifiers, air purification technology, UV lights or UV Lamps, air filters, iWave-Rs and more.
If you reside in Trotwood and need assistance, we would be honored to help you by providing any of our premium HVAC services at the most affordable price rates in the region.
Need emergency heating or cooling services? Give us a call.
Is your AC blowing warm air? Give us a call.
Is your furnace not warming your home? Give us a call today at (937) 708-8451. You can also get the ball rolling now and set up an appointment online by clicking here!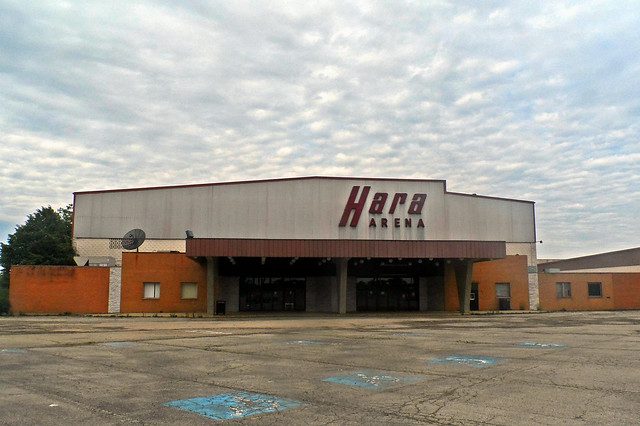 Learn More About Trotwood, OH
Although it was first named Higgins Station, the city of Trotwood has a population of about 24,400 people. It is located in Montgomery County, adjacent to Dayton, Clayton and Englewood, Trotwood was first platted in 1854 under its old name.
It was incorporated as the village of Trotwood in 1901 from portions of Madison Township.
In 1996, the village and township merged into a single municipality.
The successful merger brought about the creation of a Trotwood neighborhood (Townview) that is completely surrounded by the City of Dayton.
Numerous smaller sections are attached to Trotwood by a roadway or a small strip of land. The merger also added a large rural land area to this suburban community composed of mostly farms, golf courses, and large rural estates.
On May 27, 2019, Trotwood sustained significant damage from an EF-4 tornado that swept through the Dayton area. The city sustained damage to 500 homes while another 59 homes were completely destroyed. This "Memorial Day Tornado" struck at 11 p.m., shortly after the National Weather Service announced the tornado warning at 10:30 p.m.
The beautiful Wolf Creek, a tributary of the Miami River, goes through Trotwood and offers locals and visitors a place to fish and enjoy the beautiful country scenery. Nearby on Wolf Creek is the only state park in Montgomery County. The 3,000-acre Sycamore Woods State Park offers hunting, horseback riding, hiking and camping.
Among the many tourist draws and beautiful parks and local attractions, Trotwood is the home to the Hara Arena, where the annual Dayton Hamvention took place. Up until the Hara Arena closed in 2016 thousands of Amateur Radio Operators from around the world would attend this convention.
Local Reviews
for Trotwood, OH
Five Star Heating & Cooling Group
Rated
5.0
out of 5 stars based on
1
customer reviews
Powered by Nearby Now
---
Fast service and friendly
Myra

-

Trotwood

,

OH



Review of Five Star Heating & Cooling Group
I will definitely recommend
---
Kevin V.
Checked charge, unit was low. I added 8 oz of refrigerant. Unit functioning properly.
Near
Olive Rd,

Trotwood

,

OH

45426
Kevin V.
162121
Near
Shiloh Springs Rd,

Trotwood

,

OH

45426
Kevin V.
162121
Near
Shiloh Springs Rd,

Trotwood

,

OH

45426
Nick S.
162183 Bryan sneed
Near
Olive Rd,

Trotwood

,

OH

45426
Toby B.
160123
Near
Rendale Pl,

Trotwood

,

OH

45426
Kevin V.
Performed a diagnostic service call for a 10 year old AC unit. AC coil frozen, impacted air filter, advised landlord, return trip recommended. Unable to check charge, frozen. If problem persists, call back after system thaws. Sent payment link to email.No extra service call fee to come back out tomorrow, and finish checkout.
Near
Burman Ave,

Trotwood

,

OH

45426
Jeffery R.
I completed a diagnostic and found Fan control is bad and furnace draft hood is falling off the unit as well as belt drive blower door falling off in closet with draft furnace. I informed the costumer this is not safe at all especially with the amount of dust and debris in water heater vent can cause incomplete combustion, high CO situation is likely and a CO detector is needed.
Near
Hillgard St,

Trotwood

,

OH

45426
Josh A.
I performed a diagnostic service call on a 12 year old gas furnace. The tstat is an old mercury and the tenant stated the system would blow cold air and went to turn it up, the tstat system ignited began heating. tested the flame sensor then cleaned it out and replaced it.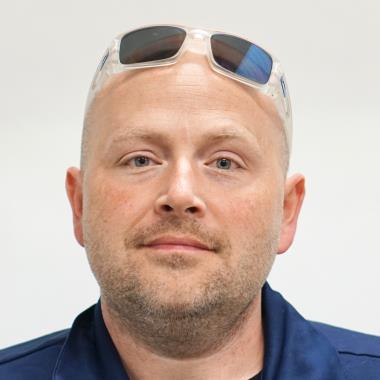 Justin S.
Upon arrival I completed a Half Install of a Amana 80% Gas Furnace AMES80/ACES80 (Up to 100,000 BTU) Price includes removal of old equipment, complete install of new furnace and thermostat (including necessary venting, electrical gas connections, duct adjustments) and tax.
Near
Fairgrove Way,

Trotwood

,

OH

45426