Proudly Serving Wilmington, OH Residents
Our team at Xenia Heating & Air proudly services the people of Wilmington, OH, with the highest quality of HVAC services in the area. If you are a Wilmington resident who is looking for a reliable, affordable and five star rated HVAC company to serve your needs, look no further.
At Xenia Heating & Air we offer a wide variety of HVAC services including: repairs, replacements, and maintenance for your air conditioner, furnace, or heat pump. No matter the brand or age we can help you get comfortable in your home again. If your looking to improve your homes indoor air quality we also offer a wide range of add-on devices and systems that include whole-home humidifiers, dehumidifiers, air purification technology, UV lights or UV Lamps, air filters, iWave-Rs and more.
If you reside in Wilmington and need assistance, we would be honored to help you by providing any of our premium HVAC services at the most affordable price rates in the region.
Need emergency heating or cooling services? Give us a call.
Is your AC blowing warm air? Give us a call.
Is your furnace not warming your home? Give us a call today at (937) 708-8451. You can also get the ball rolling now and set up an appointment online by clicking here!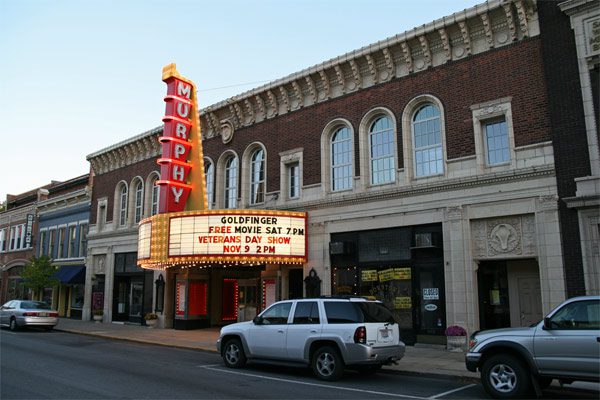 Learn More About Wilmington, OH
With a population of around 12,500 people, the city of Wilmington (also the birthplace of the banana split) is the county seat of Clinton County. People coming into Wilmington often notice at city entrances have the city's slogan of "We Honor Our Champions" accompanied by signs that highlight different athletic accomplishments of people and teams from Wilmington.
Wilmington is home to a weather forecast office of the National Weather Service, which serves all of Southwestern Ohio and portions of Indiana and Kentucky.
On Dec. 8, 1997, Wilmington was featured in Time magazine as a small town that is attractive to suburban families. It was also showcased in a publication in 1995 titled "The 100 Best Small Towns in America."
As home to Wilmington College, which was founded in 1870, the city and the surrounding area include more than 12 distinct Quaker meeting houses.
Originally called Clinton and founded in 1810 as the seat of the newly created Clinton County, Wilmington changed its name to the current name in 1811. In 1828, the village became incorporated.
By 1833, Wilmington had 14 stores, a brick courthouse and jail, two groceries, two taverns, four churches, and 100 residential houses.
Wilmington is located about an hour driving distance from Columbus, Dayton and Cincinnati. In the mid 1990s, the annual Banana Split Festival was created to celebrate Wilmington's alleged creation of the famous treat in 1907.
Each year the city also hosts the Clinton County Corn Festival, which honors the rich agricultural tradition of the county.
In 2007, a new festival, the Hometown Holidazzle, was created. It takes place in the late fall.
Aside from the annual events, Wilmington played host to a festival each year that a new Harry Potter book was published. Thousands would gather in downtown Wilmington at the Books 'N' More bookstore and surrounding businesses to celebrate each release.
Located in the downtown business district is the historic Murphy Theatre, which can be seen in the film Lost In Yonkers, part of which was filmed in the city in the early 1990s.
In 2016, Wilmington was the setting of Michael Moore's documentary film, Michael Moore in TrumpLand, which was filmed over two nights at the Murphy Theater there.
Local Reviews
for Wilmington, OH
Powered by Nearby Now
---
Jeffery R.
164852
Near
Imperial Ct,

Wilmington

,

OH

45177
Kevin V.
161363
Near
Meadow Ridge Cir,

Wilmington

,

OH

45177
Kevin V.
I completed a diagnostic service call on an air conditioner. I found the fan motor to be bad and needing a replacement. I also found a bad capacitor. With customer approval, I replaced the capacitor. The fan motor is to be ordered and scheduled for repair once available.
Near
Imperial Ct,

Wilmington

,

OH

45177
David S.
Full system replacement
Near
Meadow Ridge Cir,

Wilmington

,

OH

45177
J.P. L.
70588801
Near
OH-350,

Wilmington

,

OH

45177
Donald R.
Upon arrival I gave the customer an Estimate on a Heat Pump.
Near
Hormell Rd,

Wilmington

,

OH

45177
Donald R.
Upon arrival I completed diagnostics and found found bad 40/5 capacitor. I replaced capacitor cycled system checked amp draws and refrigerant pressures. System is operational at this time.
Near
N Curry Rd,

Wilmington

,

OH

45177